Overview
In this blog post, Mary Battle describes the Lowcountry Digital History Initiative (LDHI), an online project hosted by the College of Charleston that features underrepresented histories from the South Carolina Lowcountry, with a particular emphasis on African American history and culture.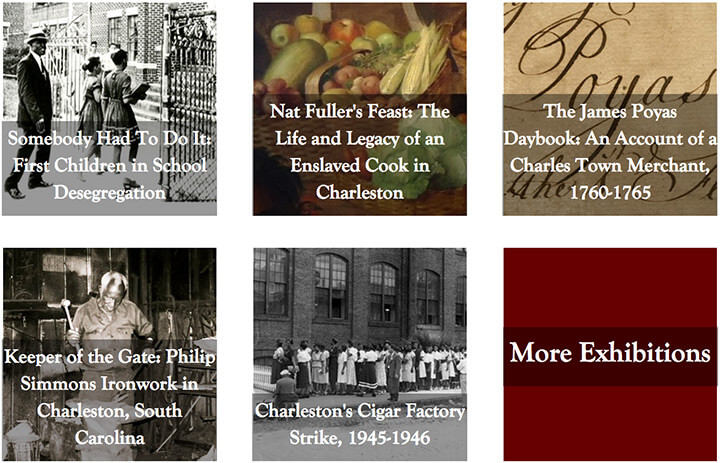 The Lowcountry Digital History Initiative (LDHI) is an online public history project hosted by the Lowcountry Digital Library at the College of Charleston in Charleston, South Carolina. With grant support from the Humanities Council of South Carolina and a major award from the Gaylord and Dorothy Donnelley Foundation, LDHI launched in 2014 as a collaborative project that enables archivists, museum professionals, and scholars from various partner institutions to translate archival materials, historic landscapes and structures, and academic research into widely accessible digital exhibitions. Each LDHI exhibition includes narrative text vetted through an open peer review process with editorial contributors, and features digitized exhibition materials such as photographs, archival documents, artwork, and oral histories, as well as interactive maps and timelines. Faculty and staff from the College of Charleston Libraries play a central role in maintaining and coordinating the overall project, and graduate student assistants from the College of Charleston–Citadel Joint Graduate MA Program in History help acquire exhibition materials and lay out the projects in Omeka.
In partnership with the College of Charleston's Avery Research Center for African American History and Culture and the Carolina Lowcountry and Atlantic World Program (CLAW), LDHI's mission is to facilitate public history projects about underrepresented race, class, gender, and labor histories in the South Carolina Lowcountry and the interconnected Atlantic World. This inclusive approach to Lowcountry history promotes greater awareness and audience engagement with South Carolina's multicultural and multinational history, from the colonial period to the twentieth century civil rights movement.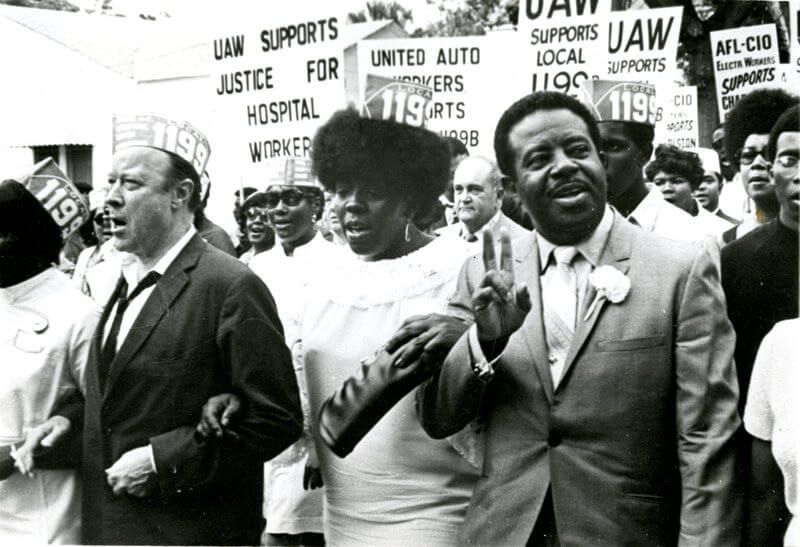 Through this mission, LDHI currently features online exhibitions that emphasize African American history in Charleston and the Lowcountry region. The LDHI exhibition, The Charleston Hospital Workers Movement, 1968–1969, authored by Kerry Taylor from The Citadel, examines the development and aftermath of the Hospital Workers' Strike. The protestors were predominately African American women from the Medical College Hospital and the Charleston County Hospital who joined together to demonstrate against discriminatory practices and unequal pay. With support from the Southern Christian Leadership Conference (SCLC), the strike gained national attention and attracted the attention of civil rights leaders such as Rev. Ralph Abernathy, Andrew Young, and Coretta Scott King, only one year after the assassination of Dr. Martin Luther King. The strikers succeeded in gaining wage increases and accelerated efforts towards desegregation and modernization in the healthcare professions in Charleston.
Exhibitions such as Voyage of the Echo: The Trials of an Illegal Trans-Atlantic Slave Ship by John Harris from Johns Hopkins University, and Nat Fuller's Feast: The Life and Legacy of an Enslaved Cook in Charleston by David Shields from the University of South Carolina and Kevin Mitchell from Trident Technical College, provide insights into the international networks and complex experiences of slavery in Charleston. After Slavery: Race, Labor, and Politics in the Post-Emancipation Carolinas, developed by a collaborative team led by Brian Kelly at Queen's University Belfast, addresses the history of emancipation and the period of Reconstruction in North and South Carolina following the US Civil War. Keeper of the Gate: Philip Simmons' Ironwork in Charleston, South Carolina, produced in partnership with the Philip Simmons Foundation, Inc., reveals the cultural legacies of enslaved artisans in this city, which influenced the life and work of African American ironwork artists such as Philip Simmons in the twentieth and twenty-first centuries.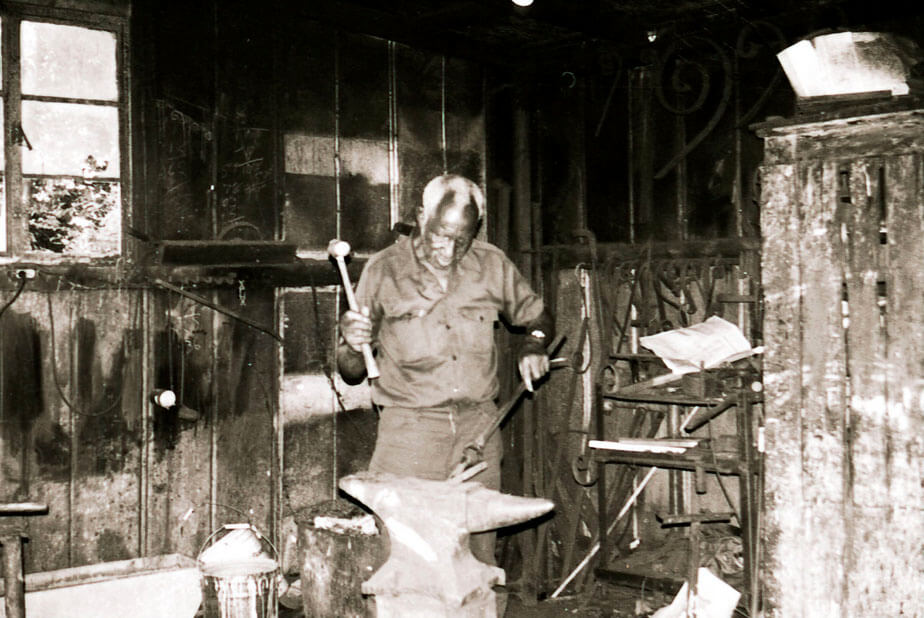 In one of LDHI's more recent exhibitions, Millicent Brown, Jon Hale, and Clerc Cooper worked with the College of Charleston's Avery Research Center to create Somebody Had To Do It: First Children in School Desegregation. This exhibition recounts the experiences of young African American students who were the first to desegregate schools and features excerpts of oral history videos conducted by the project team, as well as an interactive map, timeline, and narrative overview. The exhibition includes a personal essay by Brown about her experiences as one of the first students to desegregate public schools in Charleston County in 1963, which initiated desegregation throughout the state nearly a decade after the Supreme Court's 1954 Brown v. Board of Education decision.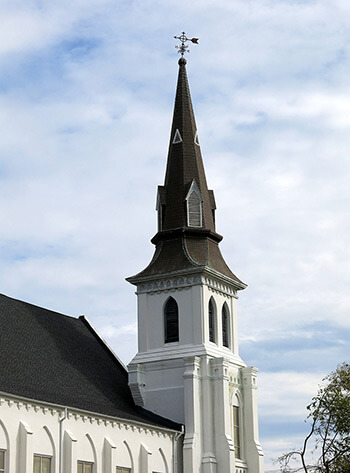 LDHI is planning new digital exhibitions and collaborations with partner institutions and scholars. In response to the shootings at the Emanuel AME Church in Charleston on June 17, 2015, the LDHI team is partnering with Toni Carrier from Lowcountry Africana and Emanuel AME church leaders to develop an online memorial featuring images by various photographers. LDHI is also working with Bernard Powers from the College of Charleston on an exhibition about the history of the Emanuel AME Church, from Denmark Vesey's role in leading a major slave revolt in 1822 to Emanuel AME's participation in the modern civil rights movement. These exhibitions are connected to a series of collaborative efforts with local archivists, museum professionals, and scholars to commemorate the Emanuel shootings and promote greater awareness of African American history and contemporary struggles for racial justice.
About the Author
Mary Battle is co-director of the Lowcountry Digital History Initiative and public historian at the College of Charleston's Avery Research Center for African American History and Culture. Battle received her PhD from Emory University's Graduate Institute for the Liberal Arts in 2013 and worked as an editorial associate for Southern Spaces from 2007–2010.