Southern Spaces is a peer-reviewed, multimedia, open-access journal published by the Emory Center for Digital Scholarship. We publish articles, photo essays and images, reviews, presentations, and short videos about real and imagined spaces and places of the US South and their global connections. We intend our audience to be researchers and teachers, students in and out of classrooms, library patrons, and interested readers.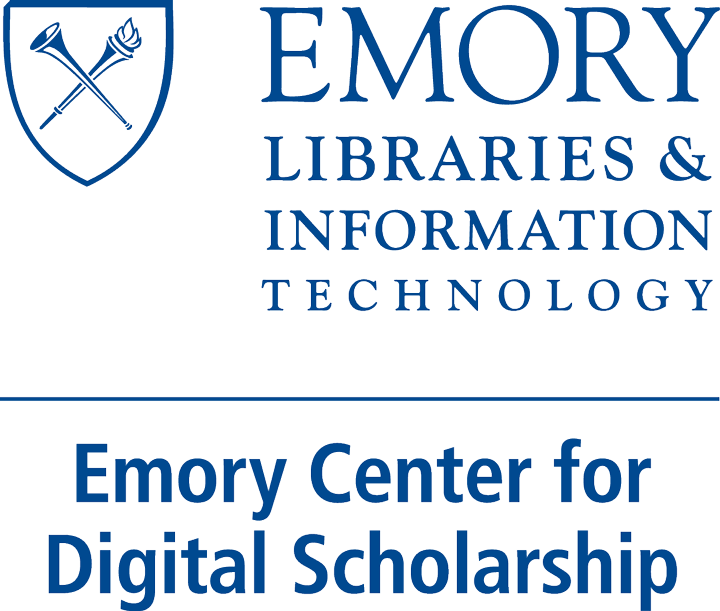 Southern Spaces publishes work that represents and analyzes many souths and southern regions, offers critical scrutiny of any monolithic "South," interrogates historical developments and geographies over time, and maps expressive cultural forms associated with place. We welcome submissions from scholars, photographers, journalists, and artists in such areas as geography, southern studies, regional studies, women's and gender studies, public health, and African American, Native, and American Studies.
A digital publication, Southern Spaces provides an open access site for innovative scholarship by taking advantage of the Internet's capabilities to deliver audio, video, images, text, and data to facilitate new ways of organizing and presenting research. Southern Spaces archives all of its publication materials within Emory's Libraries and Information Technology Services (LITS) and is committed to providing a stable digital presence for content. Operational costs are funded by the Emory Center for Digital Scholarship.
Members of the editorial board oversee a rigorous peer review process and help to set standards that ensure the quality of the journal. There is no cost to authors to submit to or publish in Southern Spaces and authors retain copyright of the content they produce with limited rights granted to Southern Spaces. Southern Spaces is freely available to individuals and institutions.
ISSN 1551-2754