Overview
Weaving insightful analysis into a brief biography of gospel icon John P. Kee, Claudrena N. Harold explores gospel music's essential place as an outlet for African Americans to express their spiritual and cultural selves. Excerpted from When Sunday Comes: Gospel Music in the Soul and Hip-Hop Eras by Claudrena N. Harold. Copyright 2020 by the Board of Trustees of the University of Illinois. Used with permission of the University of Illinois Press.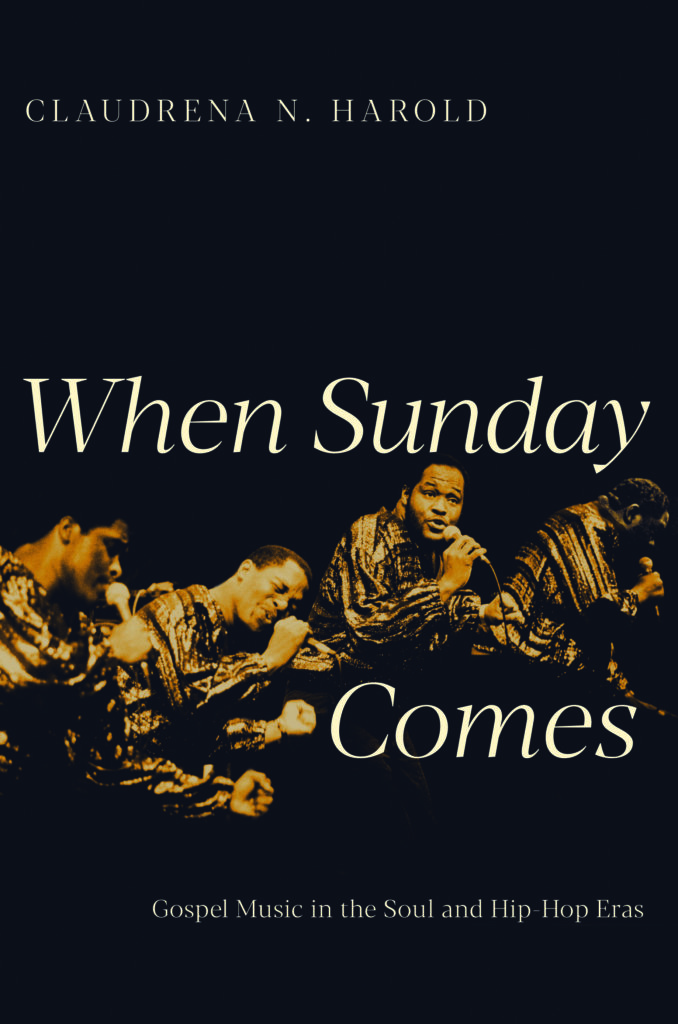 While I was an undergraduate at Temple University in the mid-1990s, gospel's ubiquity in both secular and sacred spaces was a source of great fascination for me. On a Saturday night stroll down the halls of my dormitory, Temple Towers, one might hear Kirk Franklin's "Silver and Gold," Mary J. Blige's "My Life," and Biggie's "One More Chance" in succession. Though hip-hop had the loyalty of most undergraduates, my inner circle, particularly my fellow women's basketball teammates, had a deep appreciation for gospel music. On our road trips, at the dining halls, and in our dormitories, gospel music occupied the same space as R&B and old-school soul. Fortunately, my academic work as an African American studies major and history minor reinforced many of the lessons provided during my extracurricular activities. Classes and conversations with Professors Sonia Sanchez, Bettye Collier Thomas, Greg Carr, Valethia Watkins, and Mario Beatty, among others, strengthened my already firm sense of the importance of the spiritual lives of black folk. Seeds sown in my childhood home of Jacksonville blossomed under the guidance of these teachers and the music journalists and cultural critics whom I read over the next two decades: Horace Boyer, Mark Burford, Mellonee Burnim, Portia Maultsby, Eileen Southern, Jon Michael Spencer, Brooksie Eugene Harrington, Michael W. Harris, Robert Darden, Anthony Heilbut, Glenn Hinson, Wyatt Tee Walker, Pearl Williams-Jones, Robert Marovich, and Jerma Jackson.1See Horace Clarence Boyer, Golden Age of Gospel (Champaign: University of Illinois Press, 2000); Jon Spencer, Protest and Praise: Sacred Music of Black Religion (Minneapolis, MN: Fortress Press, 1991); Michael W. Harris, Rise of Gospel Blues: The Music of Thomas Andrew Dorsey in the Urban Church (New York: Oxford University Press, 1994); Bob Darden, People Get Ready! A New History of Black Gospel Music (New York: Bloomsbury, 2004); Anthony Heilbut, Gospel Sound: Good News and Bad Times (New York: Simon and Schuster, 1971); Pearl Williams-Jones, "Afro-American Gospel Music: A Crystallization of the Black Aesthetic," Ethnomusicology 19, no. 3 (1975) 373–385; Robert M. Marovich, A City Called Heaven: Chicago and the Birth of Gospel Music (Champaign, University of Illinois Press, 2015); and Jerry Zolten, Great God A'Mighty! The Dixie Hummingbirds: Celebrating the Rise of Soul Gospel Music (New York: Oxford University Press, 2003) Their respective histories of gospel music enriched my understanding of the genre's centrality to black culture, its early relationship to the recording industry, and its role as a source of individual and collective uplift for people of African descent. They also reaffirmed my belief in gospel music as a subject worthy of in-depth cultural criticism and historical analysis.
And yet, despite my admiration for their work, or perhaps because of it, these authors always left me wanting more, particularly greater engagement with the gospel music of the post-civil rights era. Why couldn't their razor-sharp analyses of gospel music's "golden era" (1945–65) extend into the 1970s and 1980s, I often wondered? Why did the black sacred music adored by so many of my generation seem inconsequential to the historians whose scholarship mattered so much to me? To be sure, Heilbut's The Gospel Sound and Darden's People Get Ready! extended their analyses beyond gospel's golden era. But their discussion of the genre's later years lacked the detailed attention given to the earlier period.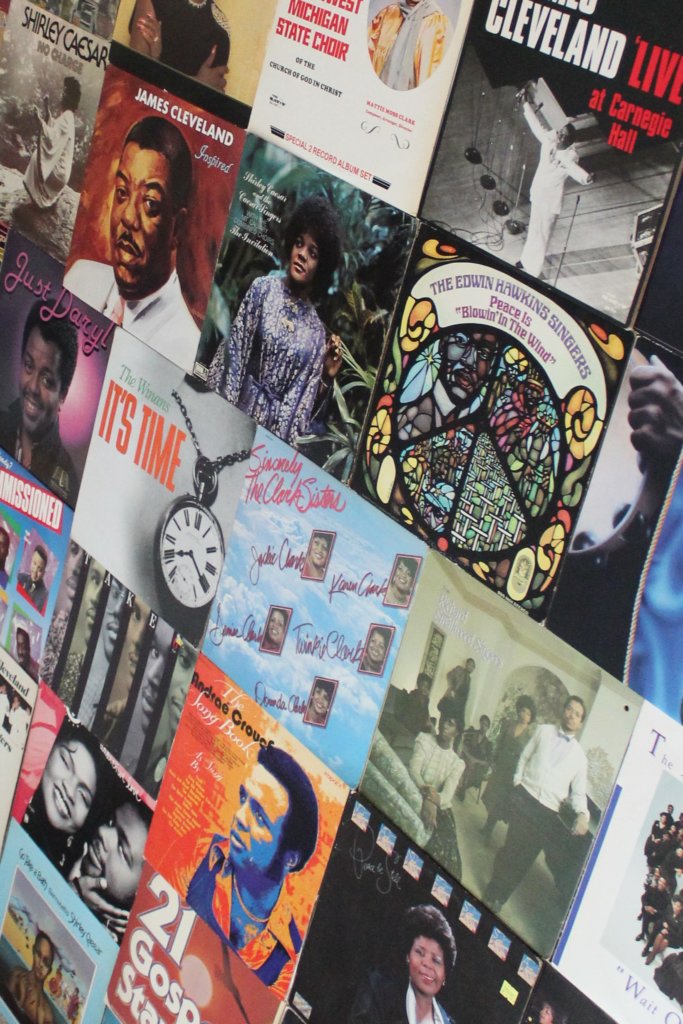 By focusing primarily on the last three decades of the twentieth century, When Sunday Comes shines light on gospel's golden era of commercialism. Instead of dismissing this period as one of musical decline and questionable crossover pursuits, this book treats these years as a time of great artistic innovation and advancement.2Fortunately, digging deeper into gospel's more recent history has been made easier with the important work of scholars like Mellonee V. Burnim, Brooksie Eugene Harrington, Deborah Pollard Smith, Jon Spencer, Guthrie Ramsey, and Birgitta Johnson. In addition, historians like Shawn David Young and David Stowe provide useful insights into the contemporary Christian music genre. Brooksie Eugene Harrington, "Shirley Caesar: A Woman of Words" (PhD diss., Ohio State University, 1992); Birgitta J. Johnson, "Back to the Heart of Worship: Praise and Worship Music in a Los Angeles African-American Megachurch," Black Music Research Journal 31, no. 1 (2011): 105–129; Deborah Smith Pollard, When the Church Becomes Your Party: Contemporary Gospel Music (Detroit, MI: Wayne State University Press, 2008); Spencer, Protest and Praise; David W. Stowe, No Sympathy for the Devil: Christian Pop Music and the Transformation of American Evangelicalism (Chapel Hill: University of North Carolina Press, 2013); Shawn David Young, Gray Sabbath: Jesus People USA, the Evangelical Left, and the Evolution of Christian Rock (New York: Columbia University Press, 2015); Guthrie P. Ramsey, Race Music: Black Cultures from Bebop to Hip-Hop (Berkeley: University of California Press, 2004). It details how Kirk Franklin, the Winans, Take 6, and the Clark Sisters, among others, not only advanced the black sacred music tradition but also ensured that gospel remained embedded in African American culture. That embeddedness has surfaced in a variety of cultural contexts and arenas and continues to do so: BET's annual award shows; the music of secular stars like Beyoncé, D'Angelo, Missy Elliot, Snoop Dogg, Chance the Rapper, and Kanye; the cinematic offerings of such avant-garde filmmakers as Arthur Jafa, Kevin Jerome Everson, and Cauleen Smith; and even the televised funerals of some of the entertainment industry's biggest icons. Take as a case in point the very public mourning that followed the deaths of Michael Jackson and Whitney Houston. On July 7, 2009, twelve days after Jackson's death, millions of fans watched the homegoing service of the "King of Pop." The memorial opened with Andraé Crouch and his choir humming the melody of the gospel classic "Soon and Very Soon" as Jackson's brothers rolled his casket to the center stage of Staples Center in Los Angeles.
Three years later, Crouch's music had a strong presence at the homegoing of another pop legend, Whitney Houston. This time, the musical vessel was not Crouch himself but his student Marvin Winans. Standing before a grief-stricken audience of family, friends, music legends, and curious onlookers, Winans belted out Crouch's latest hit, "Let the Church Say Amen," as he closed his eulogy of a woman who had been raised in New Hope Baptist Church under the tutelage of her mother, Cissy Houston; who had supported the careers of his younger siblings BeBe and CeCe Winans; and who fifteen years before her passing released the multi-platinum gospel album The Preacher's Wife. The presence of Crouch's music at both Houston's and Jackson's funerals not only symbolized his importance to the gospel sound but also showed how often African Americans have turned to this vibrant and life-affirming art form to make sense of the tragicomic reality of human existence.
As I reflected on what gospel music has meant to African Americans, my thoughts often turned to the song that inspired the book's title: Donald Lawrence and the Tri-City Singers' 1995 hit "When Sunday Comes." Seven minutes long, the song features gospel legend Daryl Coley on lead vocals. Throughout the performance, Coley titillates the crowd with a flurry of vocal riffs, drawing from the improvisational styles of both gospel and jazz. The audience's shouts of approval convey their agreement with his message of the joy that awaits Jesus's Second Coming and also their recognition of his mastery of form. "When Sunday Comes," as both a song and a metaphor, captures the wide range of emotions, relationships, and processes operating in African American gospel music: the climactic moment in a performance when a musician reaches the height of his or her artistic and spiritual powers, the gospel audience's contribution to and immediate recognition of such moments, and the deep cultural meanings the sacred songs hold for people of African descent in America.
For many of the artists in When Sunday Comes, singing gospel was not simply a form of self-expression or a way to magnify God but also a way to uplift people, to lighten their burden. Perhaps no one understood this more than Shirley Caesar, who envisioned her concerts as a way to elevate her audience to a higher spiritual plane. "It's not so much that I want people to shout," she explained to Geoffrey Himes in 1987. "I want them to forget that burden they left behind when they came to the concert. I want to give them a spiritual catharsis."3Geoffrey Himes, "Shout It! Gospel According to Shirley Caesar," Washington Post, April 3, 1987, B7.
Outside the County Line: The Southern Soul of John P. Kee
More than thirty years have passed since my first encounter with the music of John P. Kee, but the memory of that experience remains fresh in my mind. On a weekend visit to my aunt's house, where gospel music played from sunup to sundown, we both found ourselves mesmerized by a new song: Kee's "Wait on Him." Within seconds of the song's opening verse, my attention shifted from mildly interested to fully engaged as Kee's powerful voice ripped through the speakers: "I'm going to run this race, if I go by myself," Kee sang as the choir roared: "Wait on Jeeee-suuuus." As Kee and the choir riffed off each other, bassist Andrew Gouche, guitarist Jimmy Hill, and drummers George Clinkscale and Calvin Livingstone held down the rhythm section. During the extended vamp, Kee adlibbed with a ferociousness reminiscent of Joe Ligon of the Mighty Clouds of Joy: "They that wait on the Lord, shall renew their strength. . . . They shall mount up on wings, as eagles. They shall run, not get weary."4John P. Kee, Wait on Him (Tyscot Records, 1991). This was the sound of Christian faith forged in the crucible of the southern black church.
The release of Wait on Him in 1989 marked the beginning of a remarkable creative run for Kee and his New Life Community Choir (NLCC). Between 1989 and 1996, Kee released hugely popular singles as well as the critically acclaimed records Wash Me and Show Up! (which was certified gold). Enjoying widespread radio play, sold-out concerts, and high record sales, Kee won the hearts of thousands of gospel lovers with his signature voice and classic songs. Not since James Cleveland had a male vocalist in the gospel world occupied such a ubiquitous presence on gospel radio. Tunes like "The Storm Is Passing Over," "Lily in the Valley," "Never Shall Forget," "Standing in the Need," "Wait on Him," "Wash Me," and the smash hit "Jesus Is Real" were in constant rotation. These songs were also part of the repertoire of countless black gospel choirs across the country. Even as the black religious community became increasingly diverse, Kee's music held an esteemed place in a variety of African American churches, from Pentecostal to Baptist.
Especially down south, Kee's blue-collar aesthetic and country home vibe earned a special place in the hearts of gospel music fans, particularly those who saw themselves or their families' history in his work. A proud southerner, Kee frequently transported his listeners to the black South, where women, men, and children cared for and loved each other, where elders shared their wisdom with the young, where the church anchored the social and cultural lives of a striving people. Kee was an artist for whom the South's past and present supplied endless inspiration and material. On both his studio and live recordings, he can be found resurrecting the spirit of his father, honoring the religiosity and deep faith of his grandmother, and reflecting on his life-changing encounters with ordinary southern women and men in the streets of Charlotte, North Carolina. Throughout his discography, the South looms large as an incubator of his cultural, religious, and political sensibilities. Kee's South is neither monolithic nor static but a geography constantly responding to new political forces and new social realities.
North Carolina Beginnings
John Prince Kee was born on June 4, 1962, in Durham County, North Carolina. The fifteenth child of John Henry and Lizzie Mae Kee, the young John lived on the outskirts of Durham until the age of five, when his father started work as a foreman at a local brickyard. In many ways, the world in which young John entered was radically different from that of his older brothers and sisters, due in no small part to the growing political determination of African Americans in Durham.
Notwithstanding its image as a progressive southern city, Durham was racist to its core. Even when the white power structure appeared to bend in favor of African Americans, its actions were often more symbolic than substantive. As historian Christina Greene rightly points out, Durham's white power brokers were more concerned with racial harmony than with racial justice. The conflict between the city's racial moderates and more direct action-oriented civil rights organizers reached a fever pitch in the summer of 1962. Late in July, members of the Congress of Racial Equality and the NAACP picketed Eckerd's Drug Store and Howard Johnson's ice cream parlor. At Eckerd's, the issue at hand was the store's refusal to hire African Americans as salespersons, despite the fact that blacks constituted half of its customers. Likewise, Howard Johnson's was opposed to hiring African Americans in clerical positions. The restaurant had also refused to desegregate its lunch counter, even after the sit-ins of 1960 led other stores to reverse their segregation policies. Taking the lead in the fight against Howard Johnson's were black students from North Carolina Central, who in their efforts to implement change endured verbal assaults, threats of violence, consternation from conservative blacks, arrests, and sometimes imprisonment. For their refusal to pay a trespass fine for protesting Howard Johnson's, students Guytana Horton and Joycelyn McKissick were sentenced to thirty days in jail. Their arrest and subsequent jailing galvanized the civil rights community, which in August held a large rally at one of the city's movement centers, St. Joseph AME Church. Shortly after the rally, 1,500 African Americans headed to Howard Johnson's to continue their protests. These protests persisted throughout the summer as part of the "Freedom Highways" project, a CORE-directed campaign that extended from Maryland to Florida. This project eventually led more than half of the Howard Johnson's establishments in North Carolina to desegregate their lunch counters. One of the holdout restaurants was the Howard Johnson's in Durham, which in 1963 was the site of one of the largest civil rights demonstrations in North Carolina.5Christina Greene, Our Separate Ways: Women and the Black Freedom Movement in Durham, North Carolina (Chapel Hill: University of North Carolina Press, 2005). Over the next few years, Durham remained a center of political protest and grassroots activism as African Americans directed their attention to the problems of urban renewal, deindustrialization, employment discrimination, and the housing crisis.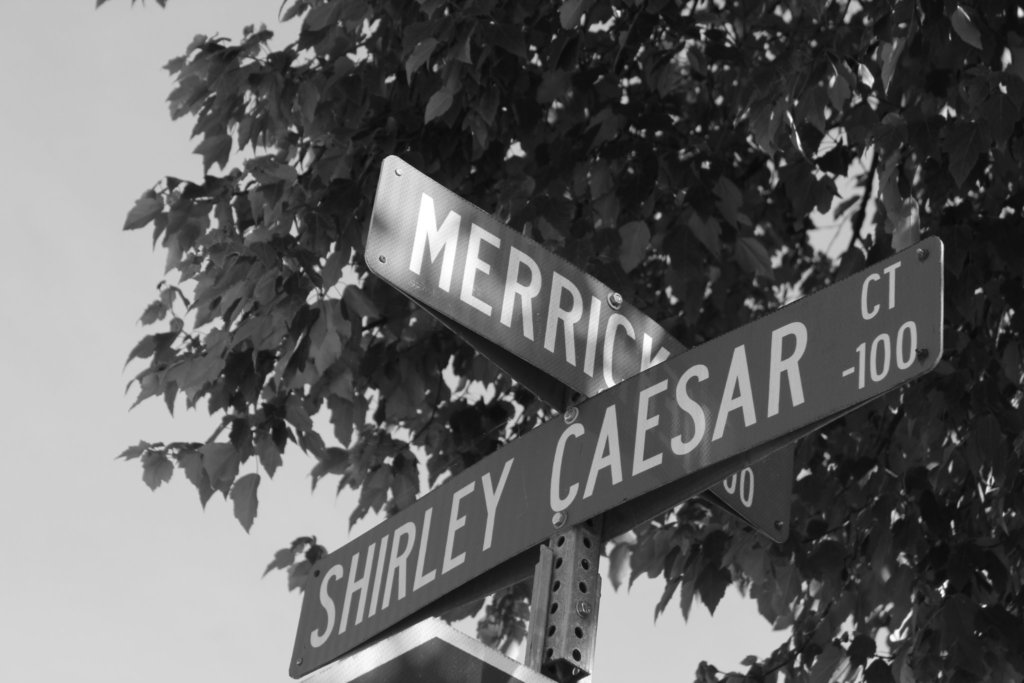 One important center of local organizing was Union Baptist, the church home of the Kee family and hundreds of other blacks. Under the pastorate of Dr. Grady Davis, Union was a center of black spiritual life in Durham and an anchoring institution for the local civil rights movement. A dedicated member until his death in 1981, John Henry Kee lent his musical talents to the Grady Davis Choir and the Senior Male Choir.6"Obituary," Carolina Times, January 31, 1981. Like his father, young John developed a deep love for music, routinely spending hours at the family's Walter upright piano. "I was about seven years old when I started playing that piano, and I got a lot of encouragement because music in our household was just the thing to do. And it was by playing piano that I kept my dad's attention."7Bobby Jones and Lesley Sussman, Touched by God: Black Gospel Greats Share Their Stories of Finding God (New York: Pocket Books, 1998), 239.
Showing great promise as a musician, Kee enrolled at the North Carolina School of the Arts in Winston-Salem and then graduated from there at the age of fourteen. To further develop his musical skills, he joined his brothers at Yuba College Conservatory in Marysville, California. To support himself, Kee worked as a sideman for Cameo and Donald Byrd on their visits to Northern California. On the surface, the talented youngster seemed destined for greatness, but on his route to superstardom he took several dangerous detours.
During his time in California, Kee descended into a world of drug use. He then returned to North Carolina, where he found work with the Charlotte-based Miss Black Universe pageants. His move back south was part of a national trend. Since the 1970s, the number of African Americans migrating to the South exceeded the number of those leaving the region. Especially for returning and primary migrants frustrated by the declining economic opportunities available in the rustbelt cities of the Midwest and Northeast, the metropolitan centers of Atlanta, Houston, Dallas, and Charlotte seemed much more appealing than their northern and midwestern counterparts.8Carol B. Stack, Call to Home: African Americans Reclaim the Rural South (New York: Basic Books, 1996); Sabrina Pendergrass, "Perceptions of Race and Region in the Black Reverse Migration to the South," Du Bois Review: Social Science Research on Race 10, no. 1 (2013): 155–178; George Gmelch, "Return Migration," Annual Review of Anthropology 9 (1980): 135–159; Larry H. Long and Kristin A. Hansen, "Trends in Return Migration to the South," Demography 12, no. 4 (1975): 601–614. "If ever there was a city that epitomizes the New South," boasted the June 1983 edition of Black Enterprise, "it is Charlotte, N.C., the largest city between Washington and Atlanta. . . . This Sunbelt city is now home to 314,000 residents—31 percent of them black—and to a burgeoning business community, which includes 500 black-owned companies."9David D. Porter and Rosalyn Gist Porter, "The Changing Profile of Charlotte," Black Enterprise 13 (June 1983): 180. For ambitious African Americans wishing to improve their lives and perhaps avoid the problems of the urban North, Charlotte was the place for them.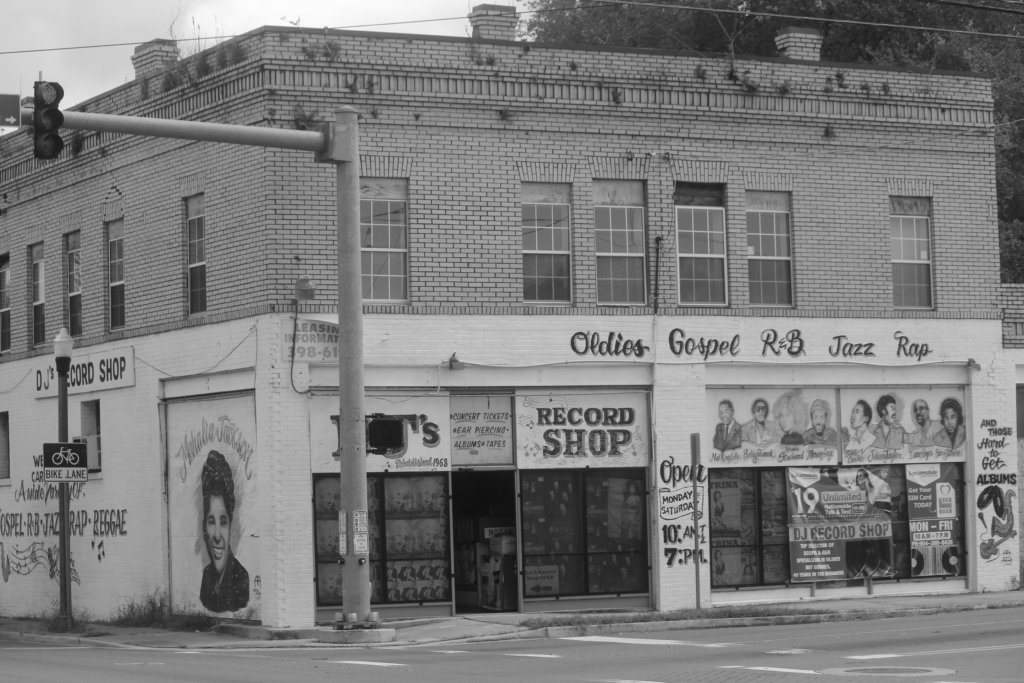 To many outsiders, this was a city on the move, a great place for young people with talent, ambition, and a hard work ethic. Unfortunately, Kee was not quite ready to take advantage of the city's benefits. Even after his move back south, Kee remained a part of the drug scene—not only as a user but as a seller as well. Upon his arrival in Charlotte, he settled into the Double Oaks neighborhood, an area facing many of the problems plaguing other inner-city communities. Crime, unemployment, substandard housing, and drugs wreaked havoc on many of its residents. Drifting further away from the values of his early childhood, Kee was an active participant in Double Oaks's underworld.
A dramatic shift occurred in Kee's life in 1981, when one of his closest friends fell victim to drug-related violence. His friend's murder shook Kee to his core, forcing him to reevaluate his life: "I was seeing young men dying on the street, and I think I just made up my mind that I did not want to leave here like that. I just felt like there was a gift or something inside of me, and I didn't want to waste it."10Jones, Touched by God, 242. The reformed drug dealer started working with a group of young singers involved in the Combination Choir, which was based in Charlotte. This marked the beginning of Kee's lifelong commitment to the local community, particularly the Double Oaks neighborhood. The choir later morphed into the New Life Community Choir, which gained national attention in the 1990s for their work with Kee.
Kee's Breakthrough
On his rehabilitation journey, Kee received major support from two of gospel's most iconic figures, James Cleveland and Edwin Hawkins. Like many aspiring musicians in the gospel field, Kee turned to the Gospel Music Workshop of America to gain a larger audience and connect with industry insiders. In 1985, Cleveland placed two of Kee's compositions, "He's My All in All" and "Jesus Can Do It," on his 1985 GMWA recording. Two years later, Kee was a featured vocalist and songwriter on Edwin Hawkins's music and arts seminar recording. That same year, Kee released Yes Lord, his debut with the black-owned label Tyscot. A relatively small company based in Indianapolis, Tyscot begin in 1977 as a vehicle for one of its founders, Leonard Scott, to promote his church choir. The label would add to its roster a few minor gospel acts, but it was hardly on the radar of most in the gospel industry. This would change with the release of Kee's Yes Lord. Though the record had modest sales, it generated considerable anticipation for Kee and the New Life Community Choir's 1989 release, Wait on Him.
Finding a receptive audience among lovers of traditional and contemporary gospel music, Wait on Him elevated Kee to superstar status in the black gospel world. The album climbed to #4 on the gospel charts, dominated gospel radio, and enabled Kee to launch a nationwide tour. "We're getting more requests than I can handle," Kee informed journalist Robert Darden. Though the record had a southern sound, its popularity extended beyond the Mason-Dixon Line. "'Wait on Him' is doing incredible business in New York," Kee marveled. The singer was also receiving attention from beyond the black gospel world. "We're getting calls from white churches in Texas, Washington state, even the hills of Tennessee—where the man told me all they've ever heard is 'hillbilly gospel' before now!"11Robert Darden, "New Life's 'Wait on Him' Is an Overnight Hit for John P. Kee," Billboard, February 24, 1990, 45.

About the Author
Claudrena N. Harold is a professor of African American and African Studies and History at the University of Virginia and an editorial board member at Southern Spaces. She is the author of New Negro Politics in the Jim Crow South (Athens: University of Georgia Press, 2016) and The Rise and Fall of the Garvey Movement in the Urban South, 1918–1942 (UK: Routledge Press, 2007).
Recommended Resources
Text
Boyer, Horace Clarence. Golden Age of Gospel. Champaign: University of Illinois Press, 2000. 
Burford, Mark. Mahalia Jackson and the Black Gospel Field. New York: Oxford University Press, 2019. 
Cusic, Don. Saved by Song: A History of Gospel and Christian Music. Jackson: University Press of Mississippi, 2012.
Darden, Bob. People Get Ready!: A New History of Black Gospel Music. New York: Bloomsbury, 2004. 
Harold, Claudrena. "Almighty Fire: The Rise of Urban Contemporary Gospel Music and the Search for Cultural Authority in the 1980s." Fire!!! 1, no. 1 (2012): 25–48. 
Heilbut, Anthony. The Gospel Sound: Good News and Bad Times. New York: Simon and Schuster, 1971.
Johnson, Birgitta J. "Back to the Heart of Worship: Praise and Worship Music in a Los Angeles African-American Megachurch." Black Music Research Journal 31, no. 1 (2011): 105–129. 
Marovich, Robert M. A City Called Heaven: Chicago and the Birth of Gospel Music. Champaign: University of Illinois Press, 2015.
Smith, Deborah. When the Church Becomes Your Party: Contemporary Gospel Music. Detroit, MI: Wayne State University Press, 2008.
Web
"Black Gospel Music Restoration Project." Royce-Darden Collection. Baylor University Libraries Digital Collections. Accessed November 4, 2020. https://digitalcollections-baylor.quartexcollections.com/digital-library-collections/the-black-gospel-music-restoration-project.
"Black Gospel Radio 365." Live365. Accessed November 4, 2020. https://live365.com/station/Black-Gospel-Radio-365-a24152.
Davenport, Tom. A Singing Stream. Film. 1986. http://www.folkstreams.net/film-detail.php?id=2.
"Interviews." BlackGospel.com. Accessed November 4, 2020. https://blackgospel.com/category/gospelartists/interviews/. 
Journal of Gospel Music. Accessed November 4, 2020. http://journalofgospelmusic.com. 
References

| | |
| --- | --- |
| 1. | See Horace Clarence Boyer, Golden Age of Gospel (Champaign: University of Illinois Press, 2000); Jon Spencer, Protest and Praise: Sacred Music of Black Religion (Minneapolis, MN: Fortress Press, 1991); Michael W. Harris, Rise of Gospel Blues: The Music of Thomas Andrew Dorsey in the Urban Church (New York: Oxford University Press, 1994); Bob Darden, People Get Ready! A New History of Black Gospel Music (New York: Bloomsbury, 2004); Anthony Heilbut, Gospel Sound: Good News and Bad Times (New York: Simon and Schuster, 1971); Pearl Williams-Jones, "Afro-American Gospel Music: A Crystallization of the Black Aesthetic," Ethnomusicology 19, no. 3 (1975) 373–385; Robert M. Marovich, A City Called Heaven: Chicago and the Birth of Gospel Music (Champaign, University of Illinois Press, 2015); and Jerry Zolten, Great God A'Mighty! The Dixie Hummingbirds: Celebrating the Rise of Soul Gospel Music (New York: Oxford University Press, 2003) |
| 2. | Fortunately, digging deeper into gospel's more recent history has been made easier with the important work of scholars like Mellonee V. Burnim, Brooksie Eugene Harrington, Deborah Pollard Smith, Jon Spencer, Guthrie Ramsey, and Birgitta Johnson. In addition, historians like Shawn David Young and David Stowe provide useful insights into the contemporary Christian music genre. Brooksie Eugene Harrington, "Shirley Caesar: A Woman of Words" (PhD diss., Ohio State University, 1992); Birgitta J. Johnson, "Back to the Heart of Worship: Praise and Worship Music in a Los Angeles African-American Megachurch," Black Music Research Journal 31, no. 1 (2011): 105–129; Deborah Smith Pollard, When the Church Becomes Your Party: Contemporary Gospel Music (Detroit, MI: Wayne State University Press, 2008); Spencer, Protest and Praise; David W. Stowe, No Sympathy for the Devil: Christian Pop Music and the Transformation of American Evangelicalism (Chapel Hill: University of North Carolina Press, 2013); Shawn David Young, Gray Sabbath: Jesus People USA, the Evangelical Left, and the Evolution of Christian Rock (New York: Columbia University Press, 2015); Guthrie P. Ramsey, Race Music: Black Cultures from Bebop to Hip-Hop (Berkeley: University of California Press, 2004). |
| 3. | Geoffrey Himes, "Shout It! Gospel According to Shirley Caesar," Washington Post, April 3, 1987, B7. |
| 4. | John P. Kee, Wait on Him (Tyscot Records, 1991). |
| 5. | Christina Greene, Our Separate Ways: Women and the Black Freedom Movement in Durham, North Carolina (Chapel Hill: University of North Carolina Press, 2005). |
| 6. | "Obituary," Carolina Times, January 31, 1981. |
| 7. | Bobby Jones and Lesley Sussman, Touched by God: Black Gospel Greats Share Their Stories of Finding God (New York: Pocket Books, 1998), 239. |
| 8. | Carol B. Stack, Call to Home: African Americans Reclaim the Rural South (New York: Basic Books, 1996); Sabrina Pendergrass, "Perceptions of Race and Region in the Black Reverse Migration to the South," Du Bois Review: Social Science Research on Race 10, no. 1 (2013): 155–178; George Gmelch, "Return Migration," Annual Review of Anthropology 9 (1980): 135–159; Larry H. Long and Kristin A. Hansen, "Trends in Return Migration to the South," Demography 12, no. 4 (1975): 601–614. |
| 9. | David D. Porter and Rosalyn Gist Porter, "The Changing Profile of Charlotte," Black Enterprise 13 (June 1983): 180. |
| 10. | Jones, Touched by God, 242. |
| 11. | Robert Darden, "New Life's 'Wait on Him' Is an Overnight Hit for John P. Kee," Billboard, February 24, 1990, 45. |