Southern Spaces recommends Educational Resources, a feature of our website developed for educators, students, and researchers. Southern Spaces open educational resources collect the journal's publications into several fields of knowledge across multiple disciplines. Presenting well-crafted articles, videos, reviews, interviews, and digital projects, these collections of free materials offer valuable resources for teaching, learning, and research.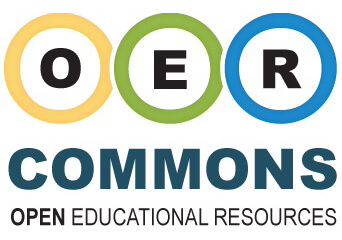 Open Educational Resource (OER) is the name given by proponents of open access to educational material—including course content, assignments, syllabi, and more—freely available to copy and distribute. Increasing the availability of high-quality educational content through OERs is part of a broader movement of open access that disseminates research and critical analysis, reduces barriers to the discovery of scholarship, and enhances education and research initiatives.1"Benefits of Open Access Journals," Public Library of Science, accessed November 17, 2017, https://www.plos.org/open-access/.
A spirit of accessibility and collaboration underpins the creation of OERs. Southern Spaces joins several resources available online for instructors and students interested in incorporating OERs into their teaching and learning, or creating and disseminating their own classroom materials. Open Washington has created a self-paced online workshop that "cover[s] the fundamental aspects of OER including open licensing and public domain" and "provid[es] practical guidance in locating and applying openly available resources."2"How to Use Open Educational Resources," Open Washington, last modified March 3, 2016, http://www.openwa.org/module-1/. The website features OER collections that include videos, images, course materials, and textbooks. Other popular OER repositories include OER Commons, an online public library of OERs, and MIT OpenCourseWare, a "web-based publication of virtually all MIT course content."3"About OCW," MIT OpenCourseWare, accessed November 17, 2017, https://ocw.mit.edu/about/. We hope our own OERs will be useful to Southern Spaces readers as they create syllabi, study guides, and assignments for courses, as well as engage in research projects and conversations about real and imagined spaces.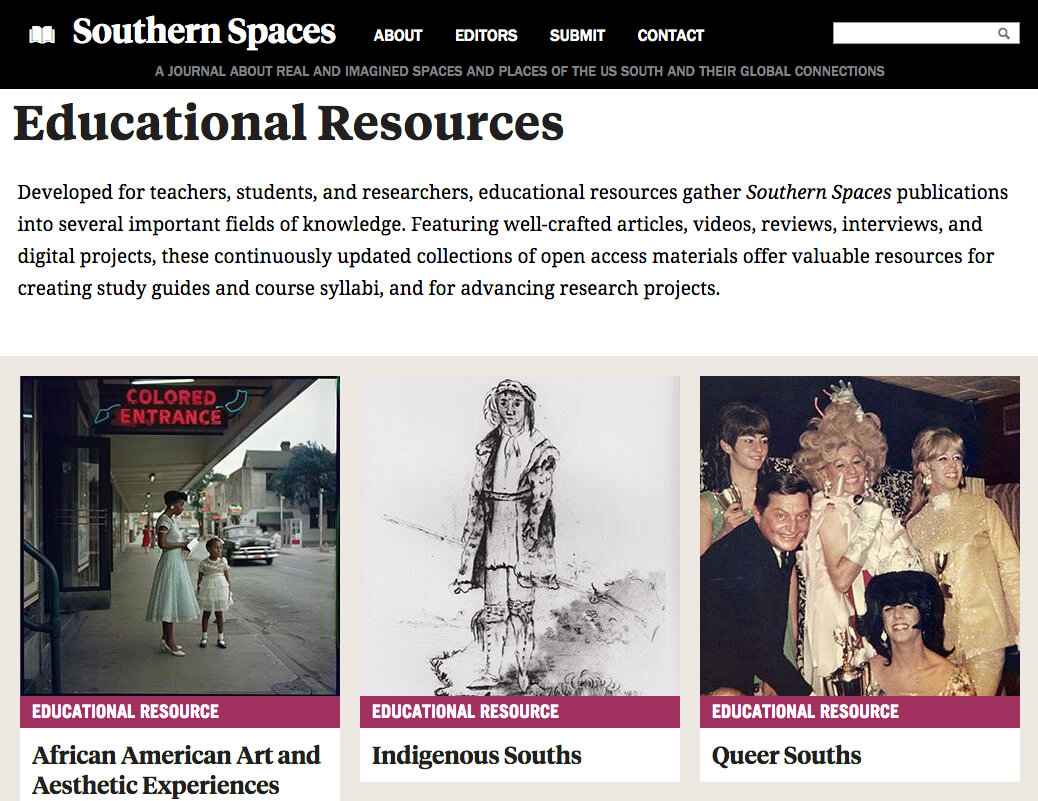 The Educational Resources section of our website—navigable by clicking "Browse" on the Southern Spaces navigation bar, selecting "Educational Resource" in the menu that appears at the left, then clicking "More"—currently features eight curated educational resources, with more collections forthcoming as the journal continues to innovate in critical regional studies, digital scholarship, and open access publishing.
Educational resources currently available include:
Southern Spaces will update our educational resources as we publish new scholarship, and we will continue to expand the range of subjects our educational materials cover. Upcoming resources will feature collections on music and sound cultures and the Atlanta Metro and Appalachian regions. To offer suggestions for future educational resources, please contact us with ideas and recommendations here.
Using Southern Spaces Open Educational Resources
Southern Spaces seeks to make scholarship accessible and available to a wide audience of researchers and teachers, students in and out of classrooms, library patrons, and general readers. Accordingly, we have created these educational resources for use at multiple educational levels and in various learning situations.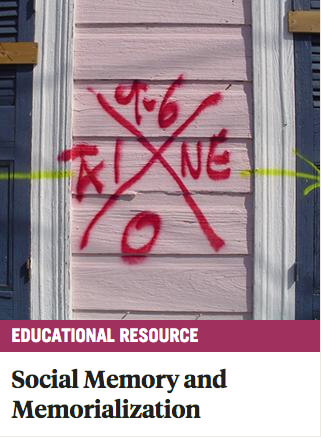 Southern Spaces educational resources are especially suited for discussions of the history of the shifting idea of the American South as well as the emergence of distinct southern regions with their political, social, economic, and cultural expressions. Our long-form interpretive and critical pieces result from extended scholarly engagement with a topic, frequently breaking new ground in critical regional studies, African American, Native, and American Studies, women's and gender studies, public health, and digital humanities. The publications collected in the "Indigenous Souths" educational resource—for example, Sarah H. Hill's expansive studies of Native Removal in Rome and Ellijay, Georgia—stand at the forefront of scholarship on the historical, political, and social dimensions of Cherokee Removal. Similarly, the "Social Memory and Memorialization" educational resource collects innovative Southern Spaces scholarship on such topics as the history of slave labor in the construction of American universities and the Smithsonian; a review of artist Kara Walker's "Blood Sugar" installation; and a video presentation about how Confederate monuments participate in historical erasure.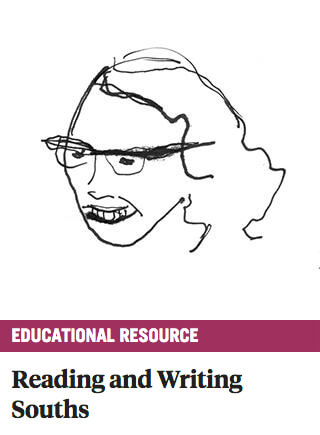 Our educational resources also emphasize interdisciplinary approaches in the study of southern regions and their global connections. "Reading and Writing Souths," for instance, adapts spatial theory and cultural geography to the study of written expression and literature. Our scholarship on canonical author Flannery O'Connor embodies this approach. Students can examine a photo essay of Andalusia (the farm near Milledgeville, Georgia, where O'Connor spent the last thirteen years of her life), an article that traces the landscapes and characters of her life as they emerge in her letters, a discussion of her importance to novelist Alice Walker in a reconsideration of the "Southern Renaissance," and a visit by poet Sean Hill to the segregated cemetery where she is buried. These sources explore Andalusia and Milledgeville as lived spaces alongside the imagined geographies that O'Connor created. A 2014 blog post, too, presents the many afterlives of the author as they emerge in "Scale Highly Eccentric: A Zine of Portraits of Flannery O'Connor."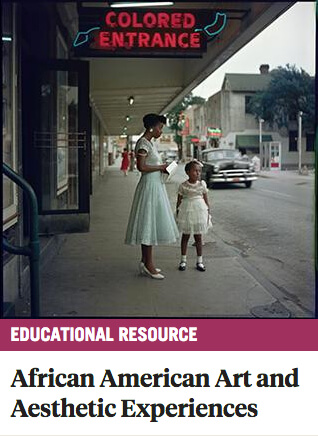 We encourage the use of Southern Spaces educational resources in composition and writing classrooms. Our curated collections feature publications that approach a similar theme or subject across multiple genres, creating ways to examine constraints and opportunities unique to each. Studying the rhetorical situation of writing about memory and place collected in "Social Memory and Memorialization," for example, uncovers compelling differences in audience, purpose, tone, style, register, claims, structures, and arguments across the genres we publish. What does poetry offer for Natasha Trethewey's meditations on geography and place compared to a recorded interview or public address? Similarly, studying reviews of films, monographs, photography and art installations, and digital projects create opportunities for teaching the types of analyses, evidence, and organization that scholars use to make critical assessments. The "Southern Screens" and "African American Art and Aesthetic Experiences" educational resources offer robust collections of reviews well-suited for studying composition.
Southern Spaces educational resources also create possibilities for investigating intersections between images and texts. As a digital journal, Southern Spaces delivers audio, video, images, text, and data to facilitate new ways of presenting and interpreting content. "African American Art and Aesthetic Experiences" organizes examples of how visual materials—photographs of homes in Atlanta's Collier Heights neighborhood, the epic quilts of Gwendolyn Ann Magee, or portraits of Low Country Traveler car club members—convey moving narratives and incisive scholarship, as well as examples of how students might integrate media into their own multimodal projects.
Southern Spaces considers the creation and distribution of our educational resources an important part of our mission to make valuable knowledge and insightful critique openly and freely available. We hope these materials generate constructive opportunities for Southern Spaces readers to enhance teaching, learning, and research while reducing costs and barriers.

About the Author
Sophia Leonard is the assistant managing editor of Southern Spaces and a PhD student in English at Emory University.
Recommended Resources
Text
Allen, Elaine and Jeff Seaman. Opening the Textbook: Educational Resources in US Higher Education, 2015–16. Babson, MA: Babson Survey Research Group, 2016.
Hilton, John. "Open Educational Resources and College Textbook Choices: A Review of Research on Efficacy and Perceptions." Educational Technology and Research Development 64, no. 4 (2016): pp. 573–590.
Open Educational Resources: Advancing Widespread Adoption to Improve Instruction and Learning. Menlo Park, CA: William and Flora Hewlett Foundation, 2015. https://www.hewlett.org/wp-content/uploads/2017/02/OER-strategy-memo.pdf.
Struber, Peter. Open Access. Cambridge: MIT Press, 2012.
Web
"Curated Collections." OER Commons. Accessed December 1, 2017. https://www.oercommons.org/curated-collections.
"Get Started with OpenCourseWare." MIT OpenCourseWare. Accessed December 1, 2017. https://ocw.mit.edu/help/get-started-with-ocw/.
Hilton, John and Stacie Mason. "The Review Project." Open Education Group. Accessed December 1, 2017. http://openedgroup.org/review.
"How to Use Open Educational Resources." Online course, Open Washington. Last modified March 3, 2016. http://www.openwa.org/module-1/.
McGill, Lou. "Open Educational Resources Guide." Jisc. Last modified September 17, 2016. https://www.jisc.ac.uk/guides/open-educational-resources.
Meyer, Robinson. "How Open-Access Scholarship Improves the Internet." The Atlantic. August 5, 2013. https://www.theatlantic.com/technology/archive/2013/08/how-open-access-scholarship-improves-the-internet/278371/.
References

| | |
| --- | --- |
| 1. | "Benefits of Open Access Journals," Public Library of Science, accessed November 17, 2017, https://www.plos.org/open-access/. |
| 2. | "How to Use Open Educational Resources," Open Washington, last modified March 3, 2016, http://www.openwa.org/module-1/. |
| 3. | "About OCW," MIT OpenCourseWare, accessed November 17, 2017, https://ocw.mit.edu/about/. |