Clint and Nasim Mahboubi Fluker co-founded LiFT Art Salon in 2014 as a monthly gathering of young Atlanta professionals, artists, and social activists to mobilize the arts as a community development tool. This place-based salon follows the example of politicians, academics, and activists who worked collaboratively under former Atlanta mayor Maynard Jackson's administration (1974–1982) to support regional arts institutions. This new blog series features reviews and retrospectives of LiFT gatherings. For more information, visit LiFT Art Salon.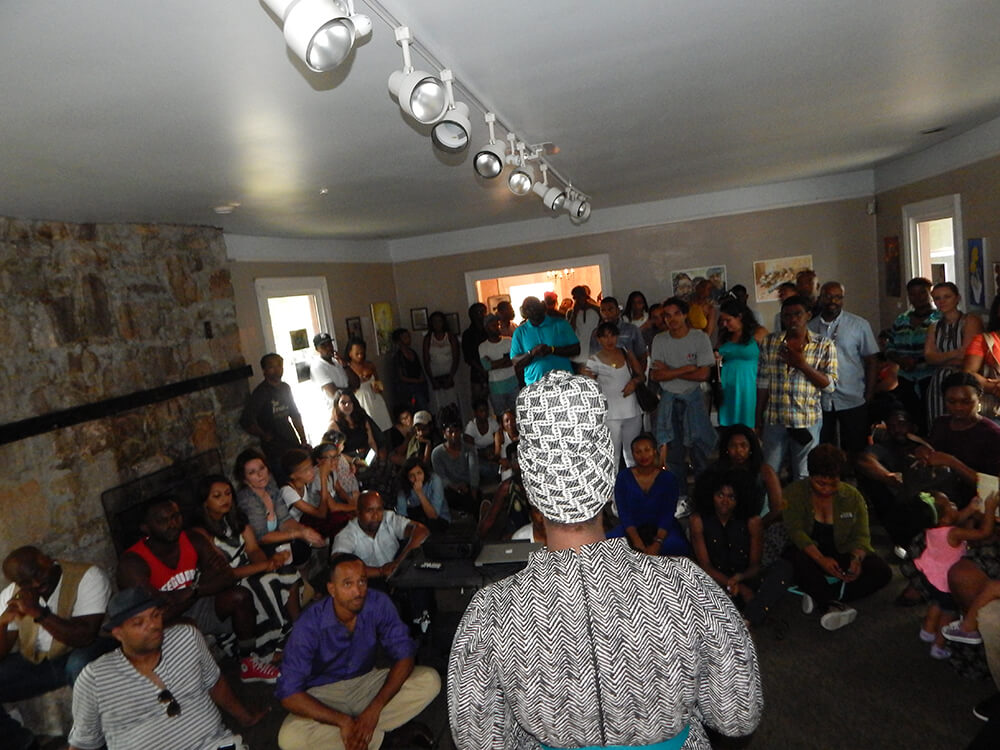 I grew up in metro Atlanta watching revitalization efforts spread across the city's many neighborhoods. The rebranding of City Hall East, Krog Street, and the Atlanta Railroad as Ponce City Market, Krog Street Market, and the celebrated Atlanta Beltline underscores a shared aesthetic at the heart of development projects that map new bastions of commerce onto existing urban footprints. Many mixed-use projects include residential neighborhoods replete with spaces targeting Atlanta's young creatives: performance venues for live music and art shows, community spaces for job talks and self-improvement classes, and ubiquitous coffee shops and bars. These developments are creating new buzz about Atlanta's future.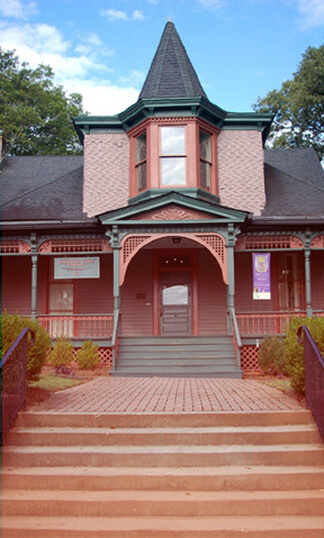 But urban hot spots do not emerge in a vacuum. Instead, they often pop up in black neighborhoods, crowding out institutions vital to artistic and cultural flourishing. Take for example, the next planned stop on the Atlanta Beltline: the Westside. In addition to the Atlanta University Center (AUC), the Westside is home to several black cultural centers, including The Hammonds House Museum, The Wren's Nest, The Shrine of the Black Madonna, and the Herndon Home Museum. While these institutions do not have the financial resources to refashion their neighborhoods as Atlanta's next "go-to" destinations, they do possess something invaluable to the city's future—black history.
LiFT Art Salon intentionally operates out of historically black buildings, spaces, and cultural centers to redirect Atlanta's young adult population to institutions with long histories of community-building through arts activism and education. In this spirit, we hosted one of our first LiFT gatherings in the Hammonds House Museum. Founded in 1988, the Hammonds House Museum serves as one of Atlanta's premiere institutions of African American and African diasporic art. The July 12, 2015, event was titled #homeplace, an homage to bell hooks's essay about black women's homes as sites of resistance and to Hammonds House original owner and resident Otis Thrash Hammonds, a prominent Atlanta physician and avid black art collector.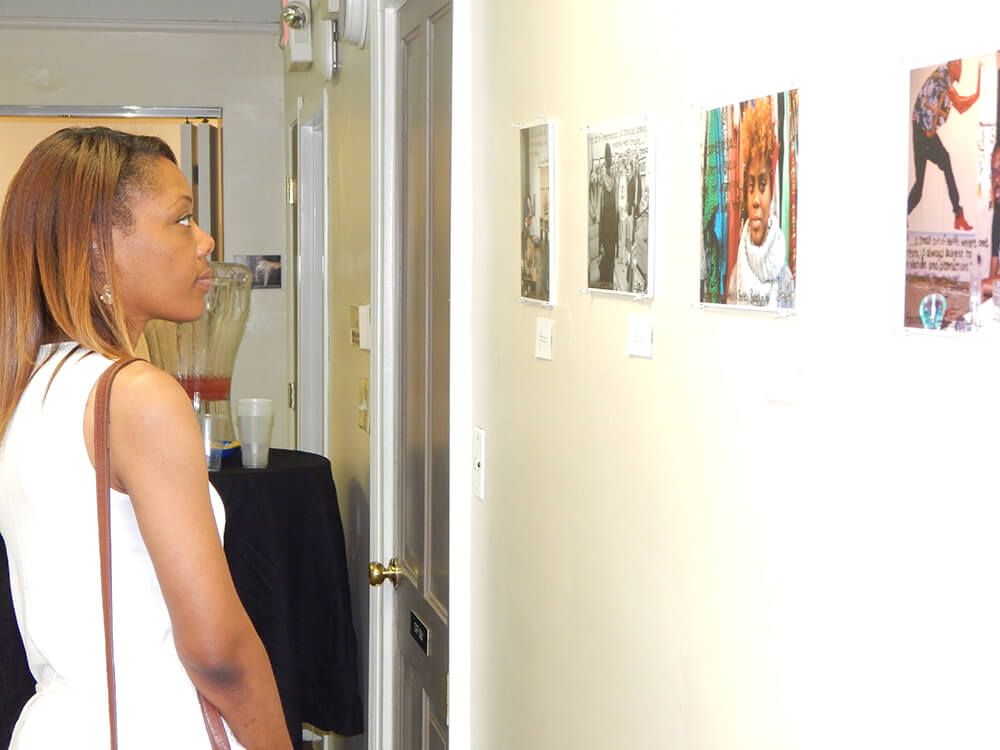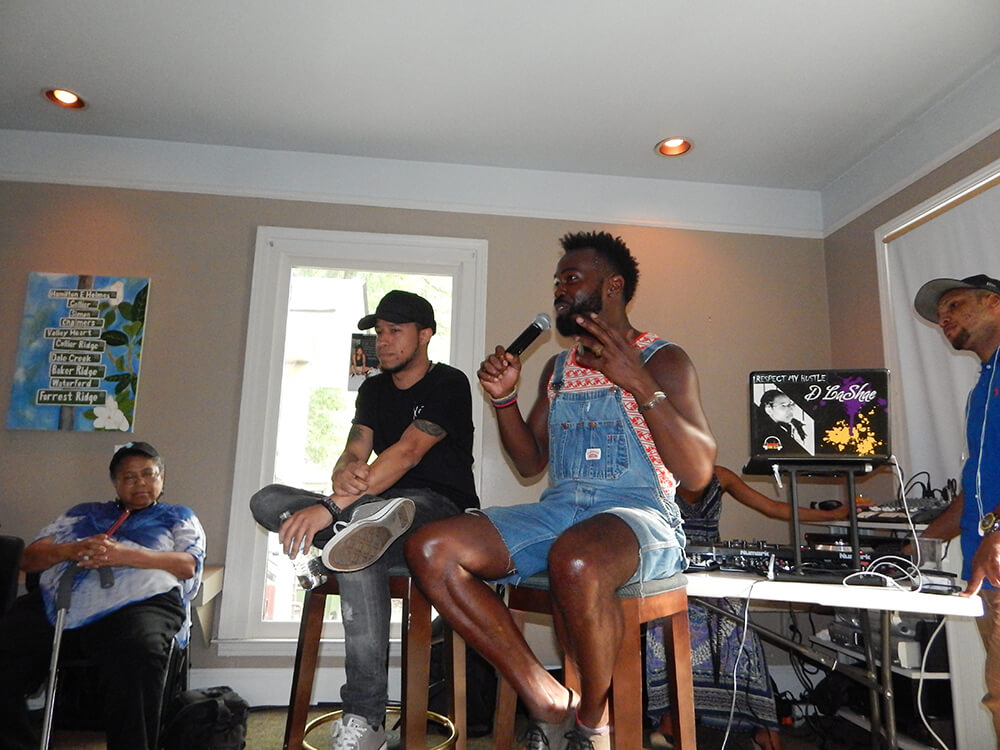 To celebrate #homeplace and showcase the historic building, our event included four components staged across the footprint of the Hammonds House. The first act featured an exhibit of visual art from the LiFT Art Collective. Curated by Shady, each visual artist produced work that interpreted homeplace. Stephanie Alvarado offered a spoken word performance about the challenges of finding "home" as a South American émigré to New York City. WERC Crew's Xavier Blk and Will Edmond, two of Atlanta's hottest DJs and party promoters, discussed their business philosophy and the "creative" benefits of living as a collective. Finally, hometown R&B singer, Donnie, gave a concert in the Hammonds House courtyard.
Over the course of the event, the performances came together in unexpected ways. In a recent interview, event coordinator Miriam Denard explained how the performers and attendees drew inspiration from the museum and its standing exhibits:
This event really opened our eyes to the variations of expression and experience we can have at each Art Salon without losing the essence of the event. People were up and moving around and able to sit by different guests, sharing the experience. And then to end the evening with live, outdoor music was really special because it pulled the theme—of the home as place of community, affirmation, and resistance—together with the standing exhibits on display at the Hammonds House Museum.1Miriam Denard, phone interview with author, January 15th, 2016, Atlanta, Georgia. Transcription by author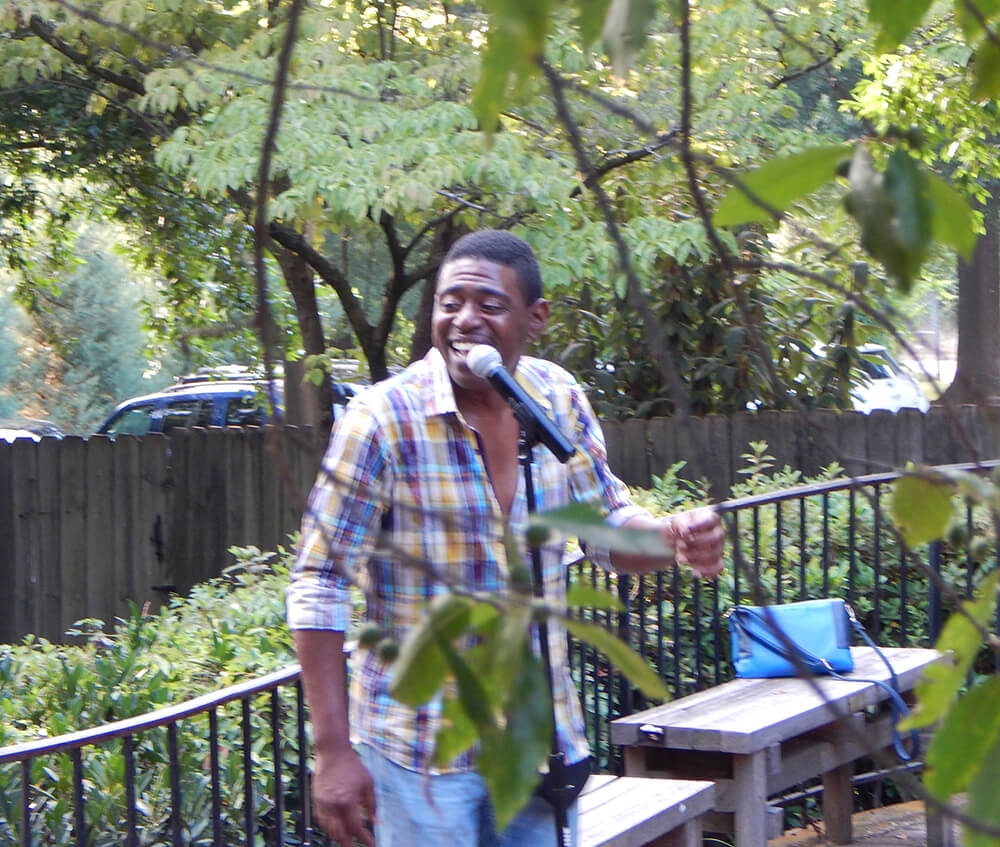 Lydia Harris's photography exhibit "The View From Collier Heights" was hanging during the #homeplace event. Harris's exhibition featured a collection of photos from Collier Heights, a neighborhood developed in the 1950s to house Atlanta's sizable and growing black middle class. Harris's photos captured both the facades and interiors of the homes and provided a visual backdrop to the LiFT performances.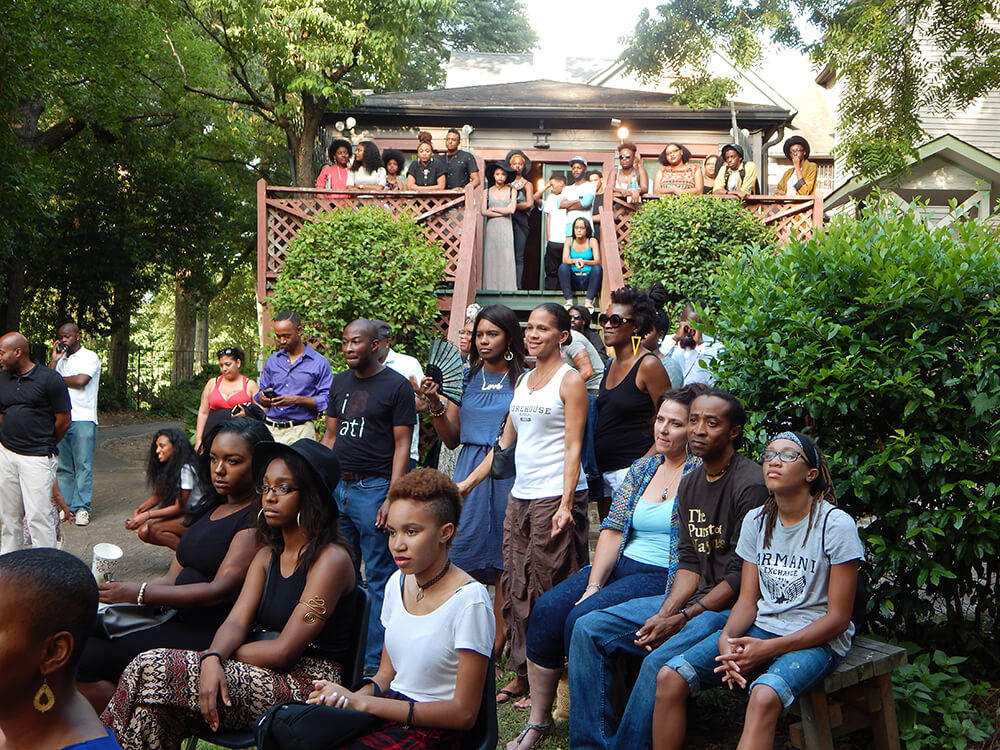 We packed a lot of punch into this first of several events that LiFT hosted at the Hammonds House in 2014 and 2015. As Atlanta makes important strides towards revitalizing urban neighborhoods, LiFT understands its work as making visible, promoting, and drawing on the rich histories of institutions and cultural centers already in place and at work across the city. LiFT Art Salon challenges readers and event attendees to look long and hard at neighborhoods undergoing revitalization and gentrification; often, beneath the shiny facades and new aesthetics, vibrant, intentional black communities are already in place.