Overview
Across time and place, each new generation of southern workers has developed forms of resistance and organization to counter industry's relentless search for cheap labor and move forward the struggle for economic justice. This essay begins with a visit to a Central Asian textile mill where workers in Margilan, Uzbekistan weave cloth on cast-iron "New South" looms from the Carolinas. Transported from one southern space to another, the history of these looms and the diverse groups of workers who have run them tells the story of how the New South paradigm of low wages, anti-unionism, and state support for manufacturers became the archetype for labor relations in twentieth-century America and the model for transforming the Global South into another "New South." Photographs from the New and Global Souths taken during the century between 1906 and 2006 bring to life the complex historical landscape of the American South and its role in shaping the twenty-first century world in which we live.
Introduction
I heard the rhythmic clickity-clack whoosh, clickity-clack whoosh of the old looms before I saw them. By the time I crossed the dusty courtyard, where ripe apricots hung from trees in the noontime sun, and walked into the weave room, the noise was deafening. Once my eyes had adjusted to the dim light inside, I could not believe what I saw. There in Margilan, the silk capital of Uzbekistan, was a room full of cast-iron looms from the Carolinas. As incredible as it seemed, after flying halfway around the world to Central Asia, I had entered a weave room straight out of the 1920s. The story of how looms from the Carolinas ended up in Uzbekistan is not a straightforward tale of southern deindustrialization and Asian labor markets. Who makes what where, when, and why depends on a chase around the globe for cheap labor that involves overlapping waves of industrialization and deindustrialization. Some of these waves hit like tsunamis; others barely make a ripple.
Viewing the lives of women workers in Margilan in 2006 evoked a sense of time travel. I could have been stepping into the Odell spinning mill in Bynum, North Carolina, in 1900; the Erwin Cotton Mill in Durham in 1919; or the Baldwin Mill in Marion in 1929. The looms in the Margilan weave room had been manufactured in the United States and were the same machines that, by 1920, were being used all across the American South. But how had they gotten to Margilan? Why in 2006, in a country as old and full of contradictions as Uzbekistan, was there a weave room exactly like the ones in the Carolinas almost a century earlier?
Workers across the Global South share a history of work and protest, collective action, and individual survival with earlier generations of women in the American New South. The world economy is moving at full speed back to a future that has the potential to dramatically shift current levels of employment, exploitation, racial and ethnic divisions, poverty, and gendered divisions of labor. Workers' experiences mapped across the globe assure us that no one wins when companies "race to the bottom." The life histories recounted by generations of women who have migrated from field to factory demonstrate that local, national, and international efforts of workers to organize themselves offer the best opportunities for creating a world in which human rights are respected and social and economic justice becomes a reality.1Historians repeatedly argue that the globalization of markets, labor, and investment is anything but new, giving credence to the adage plus ça change, plus c'est pareil—the more things change, the more they stay the same. See Coclanis, Peter A, "Back to the Future: The Globalization of Agriculture in Historical Context," SAIS Review 23, no. 1 (Winter–Spring 2003): 71–84, and Donna R. Gabaccia's review of recent works on women's labor from a global perspective in "Beyond 'Déjà vu All Over Again?' Women's Work in the Global Economy," Journal of Women's History 19, no. 3 (October 2007), 222–31.
Historical Perspectives on the Global Workplace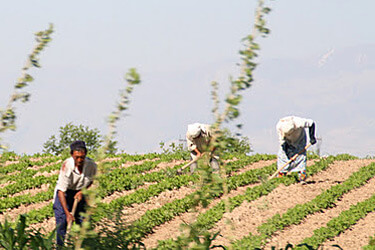 Mary E. Frederickson, Workers chopping cotton outside Margilan, Uzbekistan, June 2006. Uzbekistan is the world's third largest exporter of cotton. Uzbek students leave school for two months of mandatory work picking cotton during the fall harvest. Serious environmental human rights violations, including the use of child labor, led to a boycott of Uzbek cotton by some European nations beginning in 2009.
Founded two thousand years ago, Margilan is one of the oldest cities in Central Asia. In the ninth century, the town was famous for its silk fabrics, which traders carried to Egypt, Greece, Baghdad, Khorasan, and Kashgar across the routes that made up the Great Silk Road. Margilan sits in the Ferghana Valley, known as the breadbasket of Central Asia and the most fertile agricultural area in the entire region. During the Soviet era, almost all of Ferghana was given over to cotton production, and the soil has suffered the ravages of that lucrative cash crop, the "white gold" that American southerners know so well. Since Uzbekistan declared independence from the Soviet Union in 1991, cotton production has declined, although the crop remains one of Uzbekistan's major exports. Throughout the summer, in the fields of white gold outside Margilan, groups of workers move up and down the rows chopping weeds with wooden-handled hoes. In the fall, students across Uzbekistan leave school for two months of mandatory work picking cotton, a strange echo of the forced labor used in the nineteenth-century US South.2Peter Kolchin, Unfree Labor: American Slavery and Russian Serfdom (Cambridge, Mass.: Harvard University Press, 1987).
Nineteenth-century Margilan was one of many Uzbek textile towns, such as Bukhara, Namangan, Samarkand, Shakhrisabz, Kitab, Karshi, Khojent, Urgut, and Khiva, that became famous for cotton, silk, linen, and wool production. By the 1890s, manufactured cloth had replaced handwoven goods, repeating what had happened in the Appalachian South when factory-produced goods replaced the homespun weaving of traditional designs throughout the region. In the Margilan factory I visited in 2006, the gender politics of occupational segregation mirrored those of the early twentieth century in the US South: men supervised; women tended the looms. Three women workers taking their break in the courtyard outside the weave room smiled and greeted me. They were playing with the child of one of the workers, a little girl who in the Carolinas would have been called a lap baby. The vast majority of the workers were young women; a few were fifteen or sixteen years old, but most were in their late teens or early twenties. There were several mother-daughter pairs in the mill, and a number of the women working together were sisters. In striking contrast to the fenced, locked, and closely guarded southern mills in the early twentieth century, visitors to Margilan in 2006 could wander unaccompanied throughout the mill and even take photographs. But despite the relatively slow work pace, the hypnotic clattering of the old looms, the sisterly camaraderie of the women, the courtyard breaks, and the presence of a baby, workers were closely monitored and their purses searched as they queued up to leave the factory at the end of their shift.
Uzbekistan's history provides few answers to the question of how these American looms ended up there. Conquered by the Mongols in the eighth century and by Russia in the nineteenth, Uzbekistan became part of the Soviet Union in 1924 and reluctantly declared independence in 1991. Since then, Islom Karimov, the former First Secretary of the Communist Party, has twice been voted into office as President in elections considered neither free nor fair. Despite his Russian name, he has fostered anti-Russian nationalism, and 80 percent of ethnic Russians (some two million people) have fled the country. The Peace Corps left in 2005, the same year Karimov evicted the United States from the Karshi-Khanabad air base.3Karimov has insisted that his photograph be prominently displayed in each classroom, public building, and factory across Uzbekistan. Excerpts from his publications containing advice and adages are posted on blue-and-white billboards throughout the country. The air base the United States leased from Uzbekistan is commonly referred to as "K2." See Robin Wright and Ann Scott Tyson, "U.S. Evicted From Air Base In Uzbekistan," Washington Post, July 30, 2005. Although the Karimov administration restricts the movement of tourists within Uzbekistan, does not allow journalists to enter the country, and discourages Uzbek citizens from traveling abroad, its doors are wide open to international investors. In April 2008, the fourth Central Asian International Textile Machinery Exhibition—CAITME 2008—was held in the UzExpoCentre in Tashkent. In all, 130 companies from seventeen countries participated, among them Austria, Belgium, Great Britain, Germany, India, Italy, Russia, the United States, Turkey, Switzerland, France, the Czech Republic, South Korea, and Japan. The People's Republic of China and Taiwan participated in the CAITME conference for the first time in 2008. The meeting focused on textile machine building and the renovation, retooling, and modernization of the industry in Uzbekistan.
In sharp contrast to the international scope of the CAITME conference, the Southern Textile Association (STA) held its annual meeting that year at the Hilton Hotel in Myrtle Beach, South Carolina, with 150 participants from throughout the Carolinas in attendance.4Alfred Dockery, "Southern Hospitality by Association," Textile World 28, no. 5 (May 1999): 112–117. As they have each June since 1908, STA members networked and exchanged information about the industry. The meeting's theme was "Looking at the Past/Thinking about the Future." Members raved to Lillian Link, STA secretary-treasurer, about the booklet the STA staff had prepared on "The Past 100 Years." Many told her how much better the mood was in 2008 than at the annual gathering two years earlier. That was a "weird" affair, Link reported, when textile executives who had always attended "just did not show up" and it seemed that those members who did attend "were just going through the motions." When asked why the mood and attendance had improved, Link pointed to the lobbying efforts of the National Council of Textile Organizations (NCTO) in Washington, D.C. Those, she argued, "have made a big difference. . . . At least now we believe there will continue to be a textile industry in the United States."5Lillian Link, Secretary-Treasurer, Southern Textile Association, Belmont, N.C., telephone interview with author, June 24, 2008.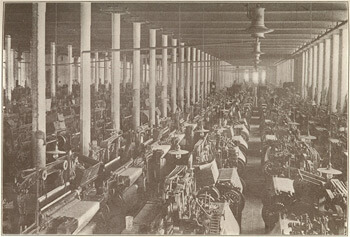 Weaving room in a cotton mill, Columbus, Georgia, from The South and the Building of the Nation, Volume VI: Southern Economic History, The Southern Historical Publication Society, 1909.
The future size and scope of the American textile industry remains to be seen, but those who attended the first Southern Textile Association meeting a hundred years earlier had been optimistic enough to found the new organization even though southern firms controlled just a small portion of the US textile industry at the time. The national economy that year was still reeling from the Panic of 1907 in which financial markets tumbled, the stock market crashed, and banks closed. Even in 1908, southern textile manufacturers faced fierce national and international competition, feared labor unrest, and relied heavily on the China market for their profits.6"Pictures of Poor Business," Textile American 13, no. 4 (April 1910): 16; Howard Ayers, "Certain Aspects of the Export Trade," Textile American, 13, no. 1 (January 1910): 22. See also Gregory Clark, "Why Isn't the Whole World Developed? Lessons from the Cotton Mills," Journal of Economic History 47, no. 1 (March 1987): 141–173. On the long history of industrialization in Britain, see Phyllis Deane and W.A. Cole, British Economic Growth, 1688–1959: Trends and Structure (Cambridge: Cambridge University Press, 1967).
Spreading from one continent to the next since the eighteenth century, alternating waves of deindustrialization and reindustrialization point to contrasting narratives of progress and development. In all of this history, women have consistently played important roles in the production of textiles and garments, the traditional forerunner of industrial expansion in most national and state venues. Examples abound: in Britain and Europe in the eighteenth century; New England in the nineteenth century; the American South, Japan, Russia, and the Soviet Union in the late nineteenth and early twentieth century; and throughout the vast region that in the early twenty-first century we are calling the Global South.
Industrial Waves, 1780–2008
Comparing and contrasting historical statistics across two centuries is an imprecise process at best. Nevertheless, it is possible to broadly trace the major waves of industrialization and deindustrialization in the United Kingdom and Europe, the United States, and the Far East. As shown in Figure 1, an examination of the ratio of employment in manufacturing to that in agriculture from 1800 to 2000 shows the compression of the length of time encompassed by the rise and decline of manufacturing employment for each successive wave. In the United Kingdom, industrial production, employment in manufacturing, and sustained profits continued to increase for close to 150 years before declining. In the United States, after a difficult start because of British competition and the disruption of the Civil War, steady growth in industry lasted for over one hundred years. In Figure 2, we see that manufacturing employment rates in the Global South nations of South Korea, Brazil, and China follows a pattern of development much like that in the American South, with large portions of the working population in these countries remaining in the agricultural sector. These new industrializing economies have developed rapidly for a couple of reasons. Unlike in the United Kingdom in the late eighteenth and early nineteenth centuries, when industrial machines were in their infancy, the technology required for expansion is already in place and the equipment being installed in start-up factories has substantially higher production capabilities.
Rapidly industrializing regions, whether the New South in 1900, Ciudad Juarez in 1995, or China's Pearl River Delta in Guangdong Province in 2005, have taken full advantage of what has seemed an endless supply of migrant agricultural workers eager to fill industrial jobs. Such regions have also capitalized on increased automation and, in the twenty-first century, on computerized operations to reduce manufacturing employment levels and increase output. In twenty-first-century China, for example, 130 million migrant workers supply the labor for manufacturing, construction, and services. A 2006 survey conducted by the Chinese central government on the conditions these workers face documented that "only 12.5 percent have signed a labor contract and only 48 percent are paid regularly."7Ching Kwan Lee, "Rights Activism in China," Contexts 7, no. 3 (Summer 2008): 16. The vast majority work seven days a week and are "seldom paid the legal overtime wage." Ten million migrants cycle annually through the Pearl River Delta, now commonly referred to as the "factory of the world." One-third of China's total exports come from this coastal region, which enjoys easy access to Hong Kong. Ten percent of all Pearl River Delta exports end up on Wal-Mart's shelves. Growth in this sector of China's burgeoning economy has been so rapid (10–20 percent per year) that in May 2008 there were reports of a labor shortage of two million workers, despite the large numbers of new migrant workers arriving from the countryside. As a result, wages have begun to rise, and companies are leaving the region in droves (a thousand in December 2007 and January 2008 alone). "Turning a profit is becoming increasingly rare," reported a specialist who helps German companies enter the Chinese market. The US Chamber of Commerce in Shanghai reports that one in five companies is considering pulling out of China in search of the next low-wage country. Vietnam, Bangladesh, and India top the list of contenders as many argue that China's position as "the ultimate low-cost production location is fast becoming history."8Alexander Jung and Wieland Wagner, "Vietnam is the New China: Globalization's Victors Hunt for the Next Low-Wage Country," Spiegel Online International, May 14, 2008.
The New South as Model for the Global South
New South industrialization became the model for subsequent development as investment extended beyond the borders of the United States and pushed further south into Mexico and Central America and west into Japan, Korea, and the Philippines, setting the stage for the twenty-first-century expansion across the larger Global South. Little of what we are witnessing in the Global South is new, but the scale and scope of contemporary industrial development around the world is unprecedented. US industrialists began looking south for cheaper labor markets in the late 1870s, and investors, northern and southern, continued to pour money into the resource-rich New South for over a hundred years. Unlike previous models of industrialization in the United Kingdom and New England, in which regulatory laws, worker guilds, and unionization gradually mitigated the power of manufacturers, New South industrialization sustained and fostered persistent patterns of corporate control, low wages, and an anti-union climate reinforced by state and local governments. As in the New South, each new wave of industrial expansion in the Global South makes it increasingly difficult for workers to exert control over their own lives, to influence what happens on the factory floor, and to protect their political and economic interests. Corporate power, on the other hand, in the form of twenty-first-century multinational corporations, has continued to increase exponentially.
As industrialization gradually spread across the American South, the experiences of workers in the arc of states stretching from Maryland to Texas varied according to several factors, including whether factories were located in rural or urban settings; the experiences of first-, second-, and third-generation industrial workers; whether industrialization was occurring in unionized or nonunionized areas; and before 1965, hiring patterns that gave preferential treatment to white southerners. Between 1870 and 1970, companies operating in the region continued to thrive, first by pulling in new employees—initially, large numbers of women and men from agricultural areas in the southern mountains and the Piedmont region and, after 1965, large numbers of African-American workers—and second by continuing to expand the economy of the New South through the construction of new factories and mills in previously undeveloped areas. In 1900, industry moved into southwest Georgia and Alabama along the Chattahoochee River; in the 1970s and 1980s, US industrialists moved into northern Mexico, opening "maquiladoras," factories that import materials and equipment for assembly or manufacturing and then re-export the assembled product, usually back to the originating country; and in the 1990s, these same companies invested in operations throughout the Global South.
Throughout this process, manufacturers have constantly sought fresh sources of low-wage workers. "Cheap and contented labor," as Sinclair Lewis put it in 1929, often meant young women who could be spared from family farms or sharecropping to work in a newly opened factory nearby or to migrate into urban areas in search of wage work. But it also meant increasing numbers of male workers who left agricultural jobs and began to dominate the cotton textile labor force as early as 1900, when 56 percent of this labor force was male. By 1920, this figure had risen to 63 percent.9Gavin Wright, "Cheap Labor and Southern Textiles, 1880–1930," Quarterly Journal of Economics 96, no. 4 (November 1981): 611. See Mary E. Frederickson, "A Place to Speak Our Minds: Locating Women's Activism Where North Meets South," Journal of Developing Societies 23, no. 1–2 (2007): 59–70, and "Historical Consciousness and Women's Activism," in Gender and Globalization: Patterns of Women's Resistance, eds. Ligaya Lindio-McGovern and Erica Polakoff (Willowdale, Ontario: de Sitter Publications, 2010); Delfino and Gillespie, eds., Global Perspectives on Industrial Transformation in the American South (Columbia: University of Missouri Press, 2005); and Carlton and Coclanis, The South, the Nation, and the World: Perspectives on Southern Economic Development (Charlottesville: University of Virginia Press, 2003). To fully understand the New South industrial experience, we must mark, as historians have for earlier expansions in New England and the United Kingdom, the historical moments when changes in the composition of the labor force produced major social and economic shifts. This includes examining how gender, ethnicity, and race affected these changes, as, for example, when immigrant workers entered the New England labor market in the 1850s or formal racial barriers in southern industries were finally broken down in the 1960s.
At first glance, it might seem that industrialization in the New South was a repeat performance of what had happened in Britain and the northeastern United States, but the New South paradigm differed in important ways. Unlike the workforces in Britain and New England—where workers' collective action became institutionalized in the form of guilds, cooperatives, and trade unions that engaged in formal negotiations with employers and exerted considerable political power—the southern workforce relied more heavily on informal influence, both on the factory floor and through the political system. As the southern workforce matured, union and nonunion workers alike exerted considerable political influence and developed effective ways of indirectly controlling changes in the status quo. Spontaneous walkouts and strikes that were often bitterly fought and involved hundreds or thousands of workers exerted a kind of veto power over wage cuts or increases in workloads. This was especially important in nonunion mills and factories.
Southern workers who grew up in the mills and worked there as adults developed firm ideas about equity and fair dealing. They also relied on and benefited from efforts to reform the industry by northern trade unions, religious organizations, private organizations like the National Consumers' League and the YWCA, progressive political activists including American socialists and communists, and the small number of government inspectors/officials charged with enforcing labor laws. The actions of southern workers to change what they saw as violations of the moral economy of labor relations, combined with regional and national attention focused on southern industry at certain historical moments, helped mitigate labor abuses in the region, although not to the extent that formal unionization had made possible in New England and the United Kingdom.10Wright, "Cheap Labor and Southern Textiles, 1880–1930," 627.
Throughout the Global South, however, a sense of rights, individual and collective, has been slow to develop as industrialization has spread. Nevertheless, as in the New South a century ago, the work of international labor organizations and non-governmental organizations (NGOs) such as Oxfam, Human Rights Watch, China Labor Watch, the National Labour Committee, the Clean Clothes Campaign, Anti-Slavery International, and Free the Children have supported dissent and played the role that in an earlier era was played by organizations like the YWCA Industrial Department, the National Women's Trade Union League, the National Child Labor Committee, the Chinese Working Women Network, and the International Labour Organization. By monitoring wages, working conditions, and human rights violations, these groups are focusing attention on the human costs of international capitalist development and working to shape and re-shape the global economy that has emerged since the 1980s.
Women Workers in the New Global South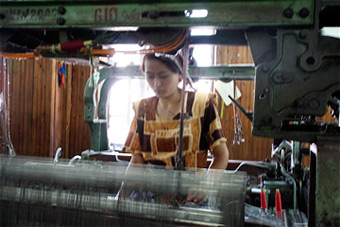 As New South industrialization became the model for global development in the late twentieth century, the life patterns adopted by women working in factory jobs across the Global South have followed a template set by women workers of the American South. Competition for wage jobs in the New South was fierce, and newly opened southern factories had little trouble filling their spinning and weave rooms with young women workers who migrated from rural areas into mills and factories. Manufacturers touted the dexterity and "nimble fingers" of female employees, who nevertheless were classified as unskilled labor. Small female hands were considered ideal for the tasks of textile work, perfect for tying broken threads as well as plying needles in the garment trade throughout the region. Considered cheap but diligent labor, women were seen by employers as more content than their male counterparts, more easily "cowed," and less likely to participate in walkouts or strikes.11China Labour Bulletin, "Falling through the Floor: Migrant Women Workers' Quest for Decent Work in Dongguan, China," CLB Research Series no. 2 (September 2006). See Jane L. Collins, Threads: Gender, Labor, and Power in the Global Apparel Industry (Chicago: University of Chicago Press, 2003), 157. Over the past two decades, this pattern has been repeated on a massive scale throughout the Global South. In 2008, the "nimble fingers" of women workers were in high demand around the world, from Managua, Nicaragua, to Margilan, Uzbekistan, to the Pearl River Delta in southern China. Indeed, the majority of the workers in export-oriented manufacturing units in the Special Economic Zones of China are young women between the ages of sixteen and twenty-five, who are preferred because, according to one report, they have "small delicate hands that can do fine work, are willing to spend long hours at a stretch on repetitive tasks, and are obedient and easy to control."12Sabyasachi Mitra, "Chinese Textile Workers Face a Lose-Lose Situation as China Joins the WTO," China Report 39, no. 1 (2003): 81–86. See also Diane Elson and Ruth Pearson, "Nimble Fingers Make Cheap Workers: An Analysis of Women's Employment in Third World Export Manufacturing," Feminist Review 7, no. 1 (Spring 1981): 87–107. Seen by their employers as key to the economic miracle of globalization, women workers themselves speak of "falling through the floor [of] the world's factory," sinking below the minimum standard for socially acceptable work as defined by the International Labour Organization (ILO).13China Labour Bulletin, "Falling through the Floor." For an excellent overview of the major labor issues in contemporary China, see Dorothy Sue Cobble, Mary Nolan, and Peter Winn, eds, "Labor in a Changing China," International Labor and Working-Class History 73, no. 1 (Spring 2008).
The experiences of women in the New South in the late nineteenth and the twentieth centuries provide compelling historical precedents for Global South workers in the twenty-first century. Despite enormous obstacles—child labor, low wages, occupational segregation by gender and race, virulent anti-unionism, absentee owners, isolated mill communities, and complicit state and local governments—southern women workers responded to the economic and social changes confronting them by turning to specific forms of gendered resistance. Collective organization, strikes, workers' education, and cross-class cooperation were the hallmarks of women's activism for social and economic justice in the US South. The success of these efforts depended on women workers' ability to find places in which they could see themselves as part of a collective, find their voices, and openly "speak their minds." Venues where this could happen varied from the factory floor to company housing, from YWCA industrial clubs to union halls. For textile workers from the Baldwin Mill in Marion, North Carolina, who went on strike in 1929, the Southern Summer School for Women Workers in Industry provided such a space. Students and faculty from the school joined together to support the Marion strikers as they walked the picket line. When the strike ended, women from Marion became part of the school's effort to build networks of women organizers and activists across the region.
Like those in Mexico and China in the twenty-first century, women in the southern United States were often the first members of their families to move from farm to factory and take an industrial job. The majority of these women began mill work between the ages of fourteen and twenty-four, though many were even younger. As late as the 1970s, some southern women still at their looms had first entered southern factories as children of ten or twelve. From the beginning, economic and political factors particular to the New South economy made engaging in collective organizing more difficult for southern women workers than for their counterparts in the industrial Northeast. Barriers to collective action and trade union organization in the US South included the persistence of child labor until World War I, a surplus of workers in the region, rural-based industries far from urban labor centers, a manufacturing base largely controlled from outside the region, a repressive political system firmly allied with manufacturers, and a high concentration of women workers in agriculture and domestic service. These same factors were shaping the global economy in 2008 and still cast a shadow on the work lives of women around the world.
The percentage of women working in manufacturing in the southern United States remained low throughout the twentieth century, just as it has in the Global South. As mechanization increases with each new industrial wave, it becomes possible to achieve higher production levels with even fewer workers. In 1910, 83 percent of the female workforce in the South remained in agriculture and domestic service, compared with 33 percent in the North. By 1940, 46 percent of women wage earners in the South (compared to 24 percent in the North) still worked in agriculture or service jobs, which historically have received little attention from organized labor.
As late as 1950, less than 18 percent of southern women workers worked in manufacturing, the segment of the economy most likely to be unionized, compared with almost twice as many, 34 percent, of their peers in the North.14Wage differential figures from H. J. Lahne, The Cotton Mill Worker (New York: Farrar and Rinehart, 1944), 165–66. Southern women in other sectors, and especially in agriculture, constituted a large pool of workers waiting to "move up" to manufacturing work. This labor surplus reduced the job security of industrial workers and increased the leverage manufacturers had over them. Mexico faces a similar situation in the early twenty-first century, with only 24 percent of its workforce occupying industrial jobs as of 2003. In China, despite its rapid industrialization in recent years, in 2006, 43 percent of the population continued to work in agriculture, while only 25 percent were employed in industry. In a report published by the Bureau of Labor Statistics, Judith Bannister estimates that there are as many as two hundred million "surplus" workers currently unemployed in China's agricultural sector. She predicts that five hundred million peasants will have migrated to Chinese cities in search of factory work by 2016.15Judith Banister cited in McCormack, "Good Luck Competing Against Chinese Labor Costs," Manufacturing & Technology News 13, no. 9 (May 2, 2006). As in the US South, although on a scale several orders of magnitude larger, these workers form a surplus labor force that waits in reserve for industrial jobs.
Child labor also severely hampered the organization of women workers in the US South. The low standard of living among southern families and the lack of legislative restrictions on manufacturers in the region perpetuated the use of child labor long after it had disappeared in New England. Between 1880 and 1900, the number of children working in the mills and factories of the industrialized southern Piedmont region quadrupled. The proportion of adult women workers declined from 47 to 33 percent, while that of children under sixteen increased to 26 percent.16Elizabeth H. Davidson, Child Labor Legislation in the Southern Textile States (Chapel Hill: University of North Carolina Press, 1939), 11. Figures on women workers from Lahne, The Cotton Mill Worker, 290, and US Congress, Senate, Report on the Condition of Woman and Child Wage-Earners in the United States, vol. 1, Cotton Textile Industry, Senate Document no. 645, 61st Cong., 2nd sess. Washington, D.C.: Government Printing Office, 1910, 29. This shift had an adverse impact on organizing in the region. "Unionism is a signal failure in textile work, as cotton mills employ too many children," the secretary of a textile union reported in 1911. In Texas, she noted, "About one-third or more of the hands are children, most of them too small to take into a union."17US Bureau of Labor Statistics, Report on the Condition of Woman and Child Wage-Earners in the United States, 177.
Because of the detrimental impact of child labor on adult jobs, wages, and organizing efforts, the Knights of Labor, the American Federation of Labor (AFL), local textile affiliates, and state federations concentrated on eliminating children from southern factories. In 1901, child labor bills were introduced in the region's four leading textile states, the Carolinas, Georgia, and Alabama, where they met stiff opposition. Underage workers continued to labor in large numbers throughout the South until World War I. In 1946, southerners made up 25 percent of the nation's population but received only 8 percent of the national income, a circumstance that continued to encourage early entrance into the workforce. Because wage rates were low for all workers, southern families often depended on the wages of two or more family members, including underage children.18George Baldanzi, "The South Is 32 Million Americans," Labor and Nation 1 (April/May 1946), 43. Figures on women's contribution to family income available in Lahne, The Cotton Mill Worker, 134–35, and in Textile Workers Union of America, Southern Textile Conference Notes, Atlanta, January 25, 1941, 12. Similar circumstances now shape the lives of families on the industrializing edge of the Global South. In 2004, the ILO estimated that worldwide, 218 million children between five and seventeen years of age worked as agricultural laborers, domestic workers, and service employees.19International Labour Organization, "Facts on Child Labour" (Geneva: ILO Department of Communication and Public Information, 2006).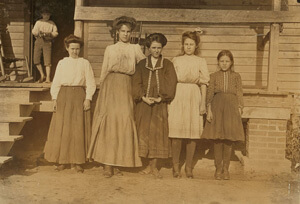 Lewis W. Hine, (From left to right) Lizzie Davis, Nettie Arnet, Monnie McCraney, Vater Arnet, Mattie Connor, Spinners and Winders at Dillons Mills, Dillon, South Carolina, 1908. Courtesy of the Library of Congress, National Child Labor Committee Collection.
The biracial and segregated nature of the southern workforce proved a formidable challenge to the labor movement in the South. Rural workers, white and black, male and female, constituted an enormous reserve labor force that management used to threaten industrial workers throughout the region. Racial segregation in the southern workforce exacerbated the tensions that already existed between white and black workers. Even though black workers were only occasionally used as strikebreakers, the lower wages they received threatened white job security and kept the demands of white operatives to a minimum.20Mary Frederickson, "Four Decades of Change: Black Workers in Southern Textiles, 1949–1981," in James Green, ed., Workers' Struggles, Past and Present (Philadelphia: Temple University Press, 1983); and Timothy J. Minchin, Hiring the Black Worker (Chapel Hill: University of North Carolina Press, 1999).
Following a similar pattern, the workforce across the Global South is separated into regional, national, and ethnic categories that are hierarchically ranked and constantly pitted against one another. Workers in Mexico, Central America, and the Caribbean have lost jobs to lower-wage workers in southern China. Chinese workers already have seen their jobs outsourced to Vietnam. And garment workers in Vietnam, where inflation reached 27 percent in July 2008, have participated in wildcat strikes, sought trade union representation, and lobbied for a minimum wage, leading manufacturers to move quickly to relocate factories to India and Bangladesh, where they can pay lower wages and find workers who will acquiesce to seventy to eighty hours of required overtime per month. In every nation from Mexico to Brazil, from China to Vietnam, the workforce, already divided by ethnicity and gender, has been further fragmented by the migration of indigenous populations to cities for work, religious differences, and preferential hiring practices. In the Xinjiang region of China, for instance, newly opened mills give Han Chinese migrants preferential treatment in the hiring process, while denying equal access to jobs to the traditional Uighur population, which is primarily Muslim.21Dru C. Gladney, "China's Ethnic Divisions are Showing Up and Could Cause Trouble," International Herald Tribune, February 22, 1995. Mexican workers compete against both workers in the United States and workers further south as maquiladoras open across Central America. And with increasing frequency, Chinese workers vie for jobs with lower-paid workers in Vietnam and Cambodia.
Still other characteristics of the industrial economy in the American South made collective action and unionization difficult to achieve. The manufacturing sector was geographically dispersed across a thousand-mile stretch of Piedmont from the Appalachian Mountains to the eastern coastal plain. Long distances between factories and mills made it difficult for workers to communicate and arduous for organizers to cover their assigned territories. Many southern factories located in remote agricultural areas far from urban centers of skilled workers provided the only wage work available for miles around, so that while many workers competed for the few available jobs, few factories had to compete for workers. When southern industrial workers organized, they generally did so in isolation. The assistance of nearby farmers who supplied food during southern strikes could not take the place of sympathetic unionists in an urban environment who would honor a picket line or strike in support of fellow workers. Identical problems currently persist across the Global South, a region that stretches for almost ten thousand miles, literally around the world, from one continent to the next. In individual countries, including Mexico, Brazil, and China, isolated manufacturing corridors are hundreds of miles apart, divided by expansive agricultural areas, and often closed off to outsiders, much like New South company towns.
To encourage the development of industrial communities throughout the South, southern state and local governments provided multifaceted assistance to manufacturers, including low-cost utility services, roads, and tax breaks. In return, manufacturers built company towns that provided workers with double-edged benefits: rental housing that was close to the mill or factory but tightly regulated, and a tightly knit community that kept outsiders at bay but limited personal independence. Desirable amenities came at a cost. Edith Kowski, a New York City garment worker and Amalgamated Clothing Workers of America (ACWA) member, visited one of these towns in 1928. The mill in West Durham, North Carolina, employed 1,100 workers and provided housing, a community center complete with gym, bowling alleys, library, movies, night high school classes, and clubs for everyone from babies to grandmothers. According to Kowski, the workers' lives were "so absolutely entrenched in the village life that there is no leaving it and Mr. Erwin, the owner, reigns as 'God Almighty.'"22Edith Kowski to A. J. Muste, September 8, 1928, Box 70, Brookwood Labor College Record. The other major type of southern industrialist was the absentee owner. Beginning in the last quarter of the nineteenth century, northern manufacturers invested heavily in southern industry to create a regional colonial economy, supplying raw materials and labor for businesses based in the North. Profits were skimmed and reinvested far from southern mill communities. This system of absentee ownership allowed manufacturers to intransigently oppose the demands of workers with whom they had no direct contact and in whose community they had only an economic interest. While absentee owners and paternalistic mill barons had very different philosophies of social organization and control, they were united in their opposition to all efforts to unionize "their people." For a discussion of northern investment in the South and its effects, see C. Vann Woodward, The Origins of the New South,1877–1913 (Baton Rouge: Louisiana State University Press, 1951), 291–320, and Tindall, The Emergence of the New South, 1913–1945 (Baton Rouge: Louisiana State University Press, 1967), 433–72. Many decades later, in 2004, a reporter visiting the Guangdong Chigo factory in Nanhai, China, described August 3 as a "redletter day" for dozens of workers who stood in line for "a rare treat in this dusty industrial town: free run of the shady, company-owned orchard, filled with ripe pomegranates." Chan Ya-xi, a twenty-one-year-old worker, flashed her company ID at the guards and rushed past the gate. "This is a very nice benefit," she told Mei Fong of the Wall Street Journal. Between 1999 and 2004, Chigo's owner, Li Xinghao, the "Mr. Erwin" of Nanhai, built "a swimming pool, new housing and a reading room for his workers" and countered high turnover rates with higher salaries and bonuses for workers who stayed more than three years.23Mei Fong, "A Chinese Puzzle: Surprising Shortage of Workers Forces Factories to Add Perks," Wall Street Journal, August 16, 2004. Today, Chinese workers migrate to join companies that provide benefits, just as manufacturers, in both the New South and the Global South, built factories in areas offering tax exemptions, low utility rates, cheap land, low-wage workers, and often state-supported technical education programs. Both the New South and the Global South have been touted as havens from organized labor, and state and local governments throughout both regions have strived to maintain both the image and the reality of union-free states. Company benefits, from pomegranates to swimming pools, have proved to be powerful antidotes to unionization around the world.
From the beginning of the twentieth century, southern states provided manufacturers with military assistance in strikes. Local government authorities there routinely routed union organizers from their communities, often at gunpoint. After 1947, many southern states passed "right-to-work" laws that prohibited "closed union shops," workplaces where union membership was a condition of employment. Fearing the competition of union labor, manufacturers in nonunion strongholds within the region have since used their political influence to prevent unionized firms from moving into the area. In today's Global South, thousands of worker protests against low wages, withheld pay, and abusive working conditions have been treated as illegal demonstrations. As a consequence, workers from Mexico to China, from Uzbekistan to Vietnam, have been arrested, detained, and sentenced to prison terms for protesting working conditions and organizing collectively.
Despite American human rights protests in opposition to such heavy-handed government intervention against worker's rights, these actions merely repeat the script of labor relations in the New South, a dramatic narrative in which workers regularly faced shootings, abductions, and arrests. For example, in Georgia in 1934, Governor Eugene Talmadge earned mill owners' unwavering gratitude when he declared martial law and held picketers in concentration camps behind barbed wire.24"Georgia: Gene & Junior," Time Magazine, September 7, 1936, 10–11. And last though not at all least, the use of convict labor had a profound and lasting influence on the New South model of labor relations and the shape of southern workers' lives. Karin Shapiro's examination of how workers in Tennessee coal mining communities stood against the oppression of convict laborers, for instance, demonstrates "that in the postbellum South, as in so many other historical contexts, the actions of men and women could unleash a very different future from the one they expected or for which they hoped," thereby revealing not only "the often cruel legacies of that region's embittered past" but also "a profound sense of new possibilities in the American South."25Karin A. Shapiro, A New South Rebellion: The Battle Against Convict Labor in the Tennessee Coalfields, 1871–1896 (Chapel Hill: University of North Carolina Press, 1998), 13.
Parallel Lives across the Globe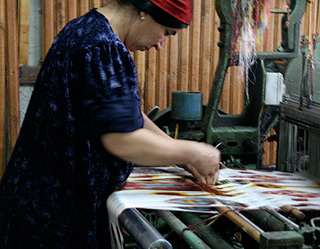 Mary E. Frederickson, Tying ends, Margilan, Uzbekistan, 2006.
Thus, the life stories of women in the American South during the first half of the twentieth century and in the Global South during the early twenty-first century are strikingly parallel. In each of these "Souths," women migrated to factories from rural areas and were often the first members of their families to work in a factory and, not infrequently, the first to earn cash wages. All of the women involved, across time and place, have worked for wages so low that they could not support themselves or their children above the poverty level; in both cases, these wages were the highest of any available job except prostitution. As Jane L. Collins observes in Threads, her book on the global apparel industry,
When we hear about the movement of jobs to Mexico or China, we tend to think of new industries with new male workers. In some cases this is a true picture, but as Jefferson Cowie has noted, the fact that women are often the first to be hired into assembly work and are often the most disposable workers in the chain of production "places them at the heart of the story of both industrialization and deindustrialization." Not only do women make up the majority of workers in the world's new export assembly zones, but ideologies of gender and ethnicity are crucial to the political strategies through which employers recruit and administer a low-cost, efficient, and orderly labor force.26Collins, Threads, 4.
In the US South, white women entering racially segregated factories came from families whose economic situation was in decline, and a similar situation marks today's Global South, where decreasing standards of living and downward mobility in agriculture across generations delineate the lives of workers in the maquiladoras and in mills and factories throughout Central and South America, Central Asia, China, and Vietnam. In many of these areas, as in the US South, young women come of age in communities where religion reinforces traditional ideas about male authority and female submission. In the US South, many of these young women came from families whose harsh childrearing practices socialized both girls and boys to accept emotional and physical violation. In the Global South, machismo and domestic abuse have similarly restricted the lives of both women and men. In all of these locations, incidents of exploitation within the family increased exponentially during periods of economic crisis. The women weavers of Margilan live in a region where an estimated 40 percent of the female population suffer from domestic abuse.27The estimate of 40 percent comes from conversations with Uzbek women in 2006. For a detailed study, see Minnesota Advocates for Human Rights, "Domestic Violence in Uzbekistan," December 2000. Available at: http://www.mnadvocates.org/uploads/Uzbekreport.pdf [accessed 3–26–10]. The Uzbek government maintains no official statistics on the problem.
The colonial nature of industrialization in the US South, where a high percentage of manufacturers were based outside of the region, parallels the current system of outsourcing used by US firms in the Global South. Mills and factories in the American South operated with a 1:4 wage differential compared with northern factories. In the Global South, that differential is even greater, with some workers earning less than 10 percent of the wages earned by their counterparts in other parts of the world. In both areas, women were lured into factories by the promise of jobs and cash wages and by hopes for a better life and an increased measure of personal autonomy.
In the US South, industrialists practiced a relentless and severe form of paternalism that appears almost benevolent when compared with twenty-first-century management styles in a global market economy that emphasizes supply chains and human resources over manufacturers' responsibilities. In the early twentieth century, most factory owners had names and faces; twenty-first-century corporate structures encourage industrial anonymity. A 1938 feature story in Fortune touted "The Industrial South" not as the nation's
"No. 1 economic problem" but as the nation's "No. 1 economic opportunity" for industrialists. With abundant natural and human resources, the South was ripe for development, the article advised American investors. In mining, timber, textiles, cotton spinning, hosiery production, cigars, and canneries, the New South, from the Chesapeake to the Gulf of Mexico, had vast potential, Fortune readers were told; low labor and energy costs, low taxes, and low levels of unionization all meant high returns on every dollar of investment. A colorful map oriented readers to the region's diversity and promise.28"The Industrial South," Fortune Magazine, November 18, 1938, 44–55.
Seventy years later, the Global South, and more specifically the Pearl River Delta area located on the China/Hong Kong border, was widely hailed in the business press as the "superior investment environment" of 2008. The "Invest Huadu" website, for instance, reads like a page right out of the 1938 issue of Fortune, detailing the region's industrial potential, transportation network, population, climate ("neither sweltering in summer, nor cold in winter"), natural resources, low tax rates, and government support for industrial investment. Beautiful pictures show the range of features that Huadu offers: a convenient location, an economic growth rate of 20 percent, "green mountains, clear water, blue sky," and even "the vice center of the North" (e.g., gambling and prostitution), the latter being the only feature that was not openly touted in the New South. Hallmarks of such appeals include outstanding opportunities for foreign trade and economic cooperation; superior housing; and the industrial production of everything from cars to textiles, jewelry, leather products, and parts of all kinds. In Mexico, signs advertising land available for maquiladoras also tout the availability of energy, transportation lines, and urban services.
Gendered Resistance in the New South
Industrial advertising campaigns like those run in Fortune in 1938 or on the Huadu website in 2008 are written in coded language that obscures gender, hides race and ethnicity, and renders workers invisible. Deconstructing these ads, reading them inside out, we find the parallel landscapes of the New and Global Souths: low wages, virulent anti-unionism, significant labor unrest, and massive state support for industry. Women workers, essential to the economy of the New South and the "backbone industries" in Huadu and similar regions across the Global South, do not appear on these maps at all. But in both of these places, workers have mobilized extensively to resist oppression and shape the worlds in which they live, despite pervasive obstacles. Gendered resistance, actions through which women (or men) speak out individually or collectively to change the conditions of their lives, played a role in shaping the New South and will have a profound impact on life in Huadu as well.
Women in the New South engaged in ongoing labor struggles for many decades and made substantial gains in wages and in working and living conditions. The activism of southern women workers grew out of the strategies they used to control their work lives in the mills. The high turnover rates at factories and mills throughout the New South represent the most common action individuals used to deal with bad working conditions, abusive bosses, and low wages. Interviews conducted with southern women workers in the 1920s indicate that the turnover rate (e.g., the rate at which women terminated employment) ran as high as 198 percent annually, twice as high as the rate for women workers in the North. Throughout southern mills, what researchers at the Women's Bureau called "the shifting element" made up 56 percent of the workforce, and only 25 percent of southern workers stayed in the same mill for twelve months or longer.29Ethel L. Best, Lost Time and Labor Turnover in Cotton Mills (Washington, D.C.: GPO, 1926), 16–17.
Over time, spontaneous local collective actions that established the limits of behavior that women were willing to accept from management expanded into formal labor protests or formed the germ of union organizing efforts. Gradually a strong cohort of activist women workers, union organizers, scholars, and writers, along with representatives from women's organizations, workers' education alliances, and political organizations, focused their attention on the South and argued that the future of the US labor movement depended on the successful organization of the thousands of young women filing into mills and factories across the region. These activists sought to address the human costs of southern industrialization and mitigate the effects of rapid development that emphasized investment returns over wages and working conditions.
Unions organizing in the US South initially denied the importance of women workers, but as early as 1900, women came to play key leadership roles in strikes and lockouts in three-dozen North Carolina cotton mills. The walkouts of the pre–World War I era, the wave of strikes in southern textiles from 1927 through 1934, labor battles in the post–World War II period, and later union struggles in the Civil Rights decades of the 1960s and 1970s all involved thousands of women workers. Women played multiple roles in these fights, at times leading hundreds of male and female workers out of factories, walking in the front ranks of strike parades, or filling conspicuous posts on picket lines. Without question, the actions of women workers were crucial to labor's struggles in the South throughout the twentieth century.30For an overview of southern organizing, see Jacquelyn D. Hall, James Leloudis, Robert Kornstad, Mary Murphy, Lu Ann Jones, and Christopher B. Daly, Like A Family: The Making of a Southern Cotton Mill World (Chapel Hill: University of North Carolina Press, 1987); Hall, "Disorderly Women: Gender and Labor Militancy in the Appalachian South," Journal of American History 73 (September 1986): 354–82; Clete Daniel, Culture of Misfortune (Ithaca, N.Y.: ILR Press, 2001) ; Michael Honey, Southern Labor and Civil Rights (Urbana: University of Illinois Press, 1993) ; Janet Irons, Testing the New Deal: The General Textile Strike of 1934 in the American South (Urbana: University of Illinois Press, 2000); Robert R. Korstad, Civil Rights Unionism: Tobacco Workers and the Struggle for Democracy in the Mid-Twentieth Century South (Chapel Hill: University of North Carolina Press, 2003); and Leon Fink, The Maya of Morgantown: Work and Community in the Nueva New South (Chapel Hill: University of North Carolina Press, 2003). Specific efforts to attract southern women to the unions were quite successful, although each campaign involved bitter intra-union conflicts, anti-union police and National Guard forces, and employers' retaliation with blacklists and armed violence.31On Operation Dixie, see Barbara S. Griffith, The Crisis of American Labor (Philadelphia: Temple University Press, 1988); quote from Mary Frederickson, "'I know which side I'm on': Southern Women in the Labor Movement in the Twentieth Century," in Ruth Milkman, ed., Women, Work and Protest: A Century of U.S. Women's Labor History (London: Routledge & Kegan Paul, 1985).
As we have seen, working women in the New South were particularly adept at garnering the support of cross-class women's organizations that offered educational resources and information about strategy and tactics. Groups like the National Consumers League (NCL) provided information about how to organize boycotts and label campaigns; the League of Women Voters (LWV) supplied information about legislation and government procedures; the YWCA organized dozens of "industrial clubs" in communities across the South in which women factory workers met on a regular basis to discuss working conditions and wages, factory rules, and educational opportunities. These clubs thrived, especially in communities where union organizing was difficult, if not impossible. Although feminist cooperation across class lines in the South was never a substitute for unity among men and women in factories and unions, such alliances became resources that women workers could tap as they sought more education and expertise. For the women who participated, these women-centered organizations offered vital social spaces in which they could articulate opinions, stake out positions, argue, compromise, and grow.
During every effort to organize workers in the New South, women organizers worked closely with activist workers across the region. Heroic leaders like the "Hellraising" Mother Jones, the martyred Ella Mae Wiggins, and the grandmotherly Lucy Randolph Mason drew attention to women's issues in the workplace, the home, and the community. But it was on the shop floor and in working-class neighborhoods that women forged the connections they needed to commit themselves to collective action. Gendered resistance had a powerful multiplier effect in workplaces and communities where women transformed their autonomy as workers into acts of confrontation and made conscious use of their gender identity in resisting oppressive conditions. Southern women workers, like their predecessors in the North, gradually changed the terms of their employment by speaking their minds, whether quietly to each other or loudly in walkouts or strikes.
Southern industrial women increased their effectiveness as labor activists on the local level by connecting with workers' education programs established in the region after World War I. National programs such as the National Women's Trade Union League (NWTUL), Brookwood Labor College, and the Bryn Mawr Summer School sponsored major southern organizing initiatives in response to the region's increased industrialization. As discussed in chapter 3 of Looking South: Race, Gender, and the Transformation of Labor from Reconstruction to Globalization, the Southern Summer School for Women Workers in Industry was established in 1927 as a residential program to train grass-roots leaders in union organizing, labor history, economics, and public speaking. Students shared their individual life stories and came to see themselves as part of a long history of labor activism and struggle. In 1932, the Highlander Folk School established a workers' education program in Tennessee that served both men and women. Both the Southern Summer School and Highlander ran educational programs in numerous local communities and provided direct assistance to striking southern workers.32Mary Frederickson, "Heroines and Girl Strikers: Gender and Organized Labor in the Twentieth Century South," in Robert H. Zieger, ed., Organized Labor in the Twentieth Century South (Knoxville: University of Tennessee Press, 1991). On the Southern Summer School, see Mary Frederickson, "A Place to Speak Our Minds: Locating Women's Activism Where North Meets South," The Journal of Developing Societies, Vol. 23, no. 1–2 (2007): 59–70. On Highlander's history, see John M. Glen, Highlander: No Ordinary School, 1932–1962 (Lexington: University of Kentucky Press, 1988).
In the 1950s and 1960s, a later wave of deindustrialization shut down factories in northern communities from Woonsocket to Yonkers, relocating industries in towns further south. Union organizers renewed their campaign to bring southern workers into labor's camp, both as a way to stabilize wages in the North and to protect the interests of the growing number of southerners in the textile, steel, furniture, and food processing industries. As industries continued to move south, southern workers maintained what had become a long tradition of struggling against low wages, undesirable working conditions, and the lack of autonomy. In the 1950s, women workers played critical roles in the textile strike in Henderson, North Carolina, which lasted from 1958–1960, and in the early 1960s when workers at the Oneita Knitting Mills in Andrews, South Carolina, walked out after their contract expired and the company refused to negotiate a new one. The seven-month strike at Oneita was finally won after a successful boycott. In 1963, the campaign to unionize the J. P. Stevens Textile Company got underway. One of the most ambitious campaigns ever waged in the anti-union South, this arduous effort lasted for seventeen years, included a sexually savvy "Don't Sleep with Stevens" boycott of Stevens' bed sheets, and ended successfully in 1980 with the organization of 3,500 textile workers in twelve southern mills.33The International Ladies' Garment Workers Union, AFL-CIO, Local 351, had already represented the primarily female workforce for a number of years when this violation of the National Labor Relations Act occurred. On the Stevens' campaign, see Timothy Minchin, "Don't Sleep with Stevens!" The J.P. Stevens Campaign and the Struggle to Organize the South, 1963–80 (Gainesville: University of Florida Press, 2005).
Women workers played key roles in each of these strikes, and in the Stevens campaign, African American workers new to southern mills were able to demonstrate their widespread solidarity with the union for the first time. The Oscar-winning film Norma Rae, based on the heroic actions of Stevens worker Crystal Lee Sutton, resonated with workers throughout the United States as they witnessed a dramatic standoff between industry and the union and the actions of a woman who knew without question which side she was on. The Stevens campaign brought American labor a major victory that raised the hopes of workers throughout the country, and for a brief moment, it looked as if a century of runaway industrialization in the New South could be staunched and the American labor movement could carry on much as it had since the 1930s. As it turned out, however, once the anti-union Reagan administration gained the White House, the "southernization" of American industry continued unabated. The federal government abandoned the labor movement, steady deindustrialization eroded the weakened manufacturing base in states from Maine to Michigan, and manufacturers continued their ongoing quest for cheap labor and new sources of "nimble-fingered" women laborers to work the looms and ply needles in the increasingly global textile and garment trades.
Actions by US industrialists in the New South throughout the twentieth century foreshadowed later expansion into the Global South. In fact, by 1980 such expansion was well underway.34On the migratory history of industrial corporations over the course of the twentieth century within and outside of the United States, see Jefferson R. Cowie, Capital Moves: RCA's Seventy-Year Quest for Cheap Labor (Ithaca: Cornell University Press, 1999). Wal-Mart, the most successful corporation operating in the global economy of the twenty-first century, grew organically out of the American South in the 1970s and 1980s, integrating every facet of the New South industrial model: low wages and benefits, opposition to trade unions, high turnover rates of 50–75 percent, and the use of child and convict labor. Wal-Mart has added its own twist to the system by buying from non-US subcontractors, Global-South-based private manufacturers who hire the workers and take responsibility for the day-to-day production of goods for western markets. Reports issued in 2008 on the use of child labor by subcontracting firms with direct ties to US corporations implicate Wal-Mart, Disney, Dell, and Hasbro.35David Barboza, "In Chinese Factories, Lost Fingers and Low Pay," New York Times, January 5, 2008. In June 2008, the US-China Economic and Security Review Commission held hearings on the state of China's prison labor system (laogai), examined how products made in Chinese prisons enter the United States, and analyzed the effects of the "Memoranda of Understanding between the US and China Regarding Prison Labor" issued in 1992.36For reports of child labor used by US corporations, including Wal-Mart, Disney, and Hasbro, see ibid. For an extensive examination of the state of China's prison labor system (laogai) and how Chinese prison-made products enter the United States, see US-China Economic and Security Review Commission, Memoranda of Understanding Between the U.S. and China Regarding Prison Labor, 110th Cong., 2d sess., June 19, 2008. Wal-Mart, a capitalist phenomenon that historian Nelson Liechtenstein calls "a kind of combination manufacturing and retail global corporation" that now serves as the template for corporations around the world, is the epitome of New South industrial development.37Nelson Lichtenstein, interviewed on Frontline, "Is Wal-mart Good For America?" PBS, November 16, 2004; and Lichtenstein, The Retail Revolution: How Wal-Mart Created a Brave New World of Business (New York: Metropolitan Books, 2009).
Holding the Line in the Global South
Today in communities across the Global South, new leaders—among them, "Hellraising" Martha Ojeda, the supporters of the martyrs of Ciudad Juarez such as Mireille Rocatti and Lourdes Portillo, and Alma Mejia and Yesenia Bonilla of Honduras—are once again putting themselves on the line for economic justice, working through independent organizations or in trade union federations such as the Frente Auténtico del Trabajo (FAT).38Elzabeth Hollander, "Outlook: 'Hellraiser Martha Ojeda.'" Mother Jones (November/December 1999), 21; Mariclaire Acosta Urquidi, "The Women of Ciudad Juárez," Center for Latin American Studies, UC Berkeley Working Papers Series, no. 3 (May 2005); STITCH, Women Behind the Labels: Worker Testimonies from Central America (Toronto: Maquila Solidarity Network and STITCH, 2000); Dale Hathaway, Allies Across the Border: Mexico's "Authentic Labor Front" and Global Solidarity (Cambridge, MA: South End Press, 2000). For more information on the movement in Mexico, see Dan La Botz, "Mexico's Labor Movement in Transition," Monthly Review 57, no. 2 (2005): 62–72. In China, Pun Ngai and Chan Wai Ling head the Chinese Working Women Network (CWWN), a Hong Kong–based NGO committed to community-based labor organizing in the Special Economic Zone of Shenzhen.
Like workers' education activists in the New South, the CWWN operates outside the traditional trade union model to establish a platform from which to begin organizing. Its programming focuses on educating workers about labor rights, protecting themselves against sexual discrimination, and legal and health issues. Pun Ngai advocates cultural projects that encourage migrant workers to collectively fight for, in her words, "their labor and feminist rights." CWWN publishes a Chinese magazine titled Voices of Dagongmei (women workers) and is compiling a collection of oral stories of migrant women workers "to engender common and collective working experience and class consciousness." The Women Health Express, a mobile van equipped with diagnostic equipment, provides outreach to women suffering from occupational diseases in three industrial towns in the Pearl River Delta, an area where workers collectively break or lose forty thousand fingers a year and self-organized strikes involving over a thousand workers happen at least once a day. Pun Ngai argues that workers empower themselves when they act collectively to transcend differences in "localities, ethnic origins, gender, age, work positions and the like."39Ngai and Ling, "Community Based Labour Organizing," International Union Rights 11, no. 4 (2004): 10-11.
Separated by time and place, these groups of "southern" women workers share the legacy of the human costs of industrialization and globalization. Both groups migrated to factories to earn cash wages, commonly in order to support families left behind in rural areas. Low wages, long hours, and the rising cost of living have made it difficult, if not impossible, to get ahead. Often illegally hired as young girls, workers have faced a plethora of wage violations: not being paid on time or at all, no overtime rates, broken time clocks, and pressure to take work home. Safety violations abound: fire hazards, the absence of safety guards, exposed belts and pulleys. Women industrial workers have risked their health through exposure to poor ventilation, heavy dust, toxic materials, poor lighting, and inadequate rest rooms. As in the New South, terminating their employment is the most frequently used form of protest for women workers throughout the Global South. Turnover rates among women workers in Mexico, Central America, China, and Vietnam remain high, exceeding 50 percent per year in many Chinese factories. Like the women workers charged with "disorderly conduct" in the strikes that spread throughout the New South in 1929, when Ding Xiulan and Liu Meifeng led protests of several hundred workers at the Zhongheng Textile Company, demanding back pay for layoffs in 2004, Chinese authorities arrested them on charges of "disturbing social order.40Christopher Bodeen, "Two Women Arrested in Eastern China for Organizing Labor Protests," AP Worldstream, October 26, 2004.
Among the twenty-first-century groups fighting for workers' rights in the Global South are two organizations that evolved from the Southern Summer School and the Highlander Folk School of the 1920s and 1930s: the Southern School for Union Women and the Highlander Research and Education Center. In addition, STITCH's Women Organizing for Social Justice in Central America, US/LEAP's Labor Education in the Americas Project, the United Electrical Workers Union's FAT Labor Workshop and Studies Center, and the AFL-CIO's Solidarity Centers in Guatemala and El Salvador are working to end discrimination against women on the job and to help women workers become strong union leaders. Each of these groups affirms the experiences of individual women workers and the power of the collective and runs leadership training and research and education programs with a transnational focus in communities throughout the Americas.41Robin Alexander and Peter Gilmore, "A Strategic Organizing Alliance Across Borders," in The Transformation of U.S. Unions: Voices, Visions and Strategies from the Grassroots, eds. Ray M. Tillman and Michael S. Cummings (Boulder: Lynne Rienner Publishers, 1999): 255–266. For information on the Highlander Research and Education Center's current transnational work, see Barbara Ellen Smith, "Across Races and Nations: Social Justice Organizing in the Transnational South," in Smith and Furuseth, eds., Latinos in the New South: Transformations of Place (Burlington, VT: Ashgate Publishing, 2006): 235–56.
In 2009, transnational feminist organizations include the Coalition for Justice in the Maquiladoras, Women on the Border, the Coalition of Labor Union Women (CLUW), the Colectiva Feminista Binacional and La Mujer Obrera, the Association for Women's Rights in Development (AWID), and the Comité Fronterizo de Obreros (CFO) Committee of Women Workers, as well as long-established groups such as the YWCA and the League of Women Voters, both of which have global initiatives that target women and build leadership skills through education and exchange programs.42The Binational Feminist Collective is an independent group that promotes the human rights of female workers in the maquiladora industry. The Binational is associated with the non-governmental organization CITTAC (Centro de Información para Trabajadoras y Trabajadores A.C) in Baja, California. Oxfam International works with thirteen organizations on three continents to fight poverty and injustice and regularly documents working conditions around the world, exposing the practices of individual companies by documenting abuses on a case-by-case basis.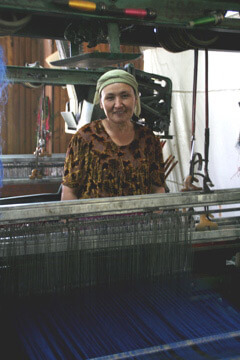 In China, evidence suggests that labor unrest increased between 2002 and 2009. Some reports indicate that the number of workers involved in strike actions doubled in the first half of the 1990s, others that thirty thousand workers' protests of "significant size" occurred in 2000 alone, averaging more than eighty per day. As China has become known as the "workshop of the world," or as some say, "the sweatshop of the world," workers facing ten-to twelve-hour days, rigid production quotas, and abysmally low hourly wages or piece rates have begun to use tactics pioneered in the 1930s by industrial unions in the United States. For example, in late 2001, two thousand workers occupied the Shuangfeng Textile Factory, protesting pay cuts and missing pension funds. Workers refused to leave the factory and went back to work only after the company promised to return lost savings and pensions worth 14 million US dollars.43Mitra, "Chinese Textiles Workers Face a Lose-Lose Situation as China Joins the WTO."
In 2002, workers at the Nanxuan Wool Textile Factory in southern China's Pearl River Delta region participated in a three-day riot. By 2004, such strikes and protests had increased dramatically as China sold off more than 190,000 state companies to private investors: 6,800 workers went out for seven weeks at China Resources, a Hong Kong-listed retailer in northern China; in Shaanxi province, another 7,000 workers, the majority of them women, struck at the Tianwang Textile Factory. According to China Labor Watch, a US labor-rights group, "about 1,000 police appeared at the factory gates with water cannons four days into the strike" and "were met by thousands of workers who surrounded them, forcing them to back down.44Cheng, "Labor Unrest Is Growing In China," Bloomberg News, October 27, 2004.
In January 2008, amid labor shortages in south China and high inflation rates, labor activists reported rising labor unrest throughout the country. By June 2008, the China Labour Bulletin reported that a "continuous wave of industrial action" had forced the government to reassess workers' needs in light of a 1982 constitutional amendment that made the word "strike" (bagong) taboo. Although China has trade unions—tightly organized and boasting the world's largest membership rosters—they are widely considered "an embarrassing joke," and Chinese workers do not have the constitutional right to strike. But like their counterparts in the New South in the 1920s and 1930s, they are walking out anyway—and the cumulative effect of thousands upon thousands of shutdowns, slowdowns, and sit-downs is becoming difficult to ignore.45China Labour Bulletin, "Trade Union Official Says China Is Just One Step Away From the Right to Strike," China Labour Bulletin, June 17, 2008. Factories in Vietnam, one of the fastest growing economies in the Global South, have also been hit by waves of strikes since 2005.
Protests against low wages and harsh conditions have increased in number and intensity as growth has slowed and inflation soared. On PBS's Bill Moyers Journal on August 22, 2008, Moyers interviewed Philip Pan, author of Out of Mao's Shadow: The Struggle for the Soul of a New China (2008). The heart of the interview was a discussion of women factory workers that complicated the spectacular picture of a "new" China portrayed on NBC television during the 2008 Olympics:
BILL MOYERS: I was watching the beach volleyball the other night. And suddenly, I got up and looked at the T-shirt I was wearing. And it had a "Made in China" label. Help us understand what life is like for the women who made that T-shirt.
PHILIP PAN: Most of the women in these factories, they're from the countryside, poor villages. Many of them are young, often underage, who have been pulled out of school because their parents can't afford to pay the taxes just based on their farm income. They have to send their children to the cities to make extra income, in order to just pay taxes. Their opportunities are limited. In these factories, their rights are limited as well. They cannot form unions. They have very few venues to complain about working conditions. And because the labor force is so large, they have little leverage as well, in terms of wages. At the same time, though, these factories are paying them much more than they could have ever made in the countryside. And so, they're willing to take these jobs, and often times, they improve their lives through these jobs, if they can survive the conditions.
BILL MOYERS: In other accounts, I read of women crammed into dark and damp dormitories, working seven days a week with three days a year off. Their workshops filled with smoke, their eyes burning and watery, the skin on their hands peeling and painful. I read of 50,000 fingers slashed off in China every year, of more than a million workers contacting fatal diseases, of workers trying to organize, as you say, and being beaten and hauled to jail. And the picture that emerges to me is of a communist police state enforcing the most extreme model of capitalism.
PHILIP PAN: There are officials in this party who still cling to the old communist values, I would guess, of egalitarianism, of labor rights. You know, after all, this party did promise a worker's paradise. And so, there are parts of the party that are concerned about this issue. And other parts of the party are also concerned, just simply because they're worried that if conditions get too bad, they would have a revolution on their hands. But generally, yes. You know, they call themselves Communist, but they've adopted a form of capitalism, capitalism without democratic checks on it, essentially. And so, you have market forces in the extreme, as you say, with very few options for workers to fight back.
Along with the debut of communist capitalism on the world stage has come what some critics have called "an era of silence and forgetting" in which the historical excesses of both communism and capitalism have been ignored.46Moyers, Bill Moyers Journal, PBS, August 22, 2008. Gerard Greenfield and Apo Leong, "China's Communist Capitalism," Socialist Register 33 (1997): 96–122. In many parts of the Global South, losses outweigh gains for women workers caught up in a form of economic development that has replaced New South paternalism, and in some places Communist paternalism, with a production process based on a subcontracting model in which workers have no contracts, no voice, no grievance system, and little knowledge about the firms for which they work. At the plants that Jane Collins studied in Mexico (Burlmex and Confitek), workers are "not laboring in a nascent industry in a nation that is taking its first steps toward economic development" but rather "working for multinational corporations in a globally organized production process that, in the case of Liz Claiborne, encompasses thirty-two countries." As US activists in the United States had done through groups like the WTUL in the 1910s and the National Consumers League in the 1920s, Collins calls for "new international communities of accountability, focused on particular firms and their brands." These strategies, used effectively in the first half of the twentieth century, have the potential, Collins argues, to counteract corporate investment strategies that determine the fate of workers throughout the Global South, from Mexico to China to Uzbekistan, where women workers in Margilan spend hot summer afternoons and cold winter mornings weaving on Carolina looms.
Margilan Weavers and Carolina Looms
Looms removed from New England mills made their way south in the decades after 1880. In the 1940s and 1950s, looms from the Carolinas made their way to Texas and then even further south.
The looms I saw in Margilan in 2006 were, in fact, US-made looms manufactured by the Draper Company in Hopedale, Massachusetts. The first Draper loom appeared in 1895; the ones in Margilan are Model K and Model XK looms, which went into production in 1918 and in the 1930s, respectively.47Thank you to Lawrence Gross, University of Massachusetts, Lowell, for his expertise in identifying the Margilan looms. For more on Draper looms, see see William Mass, "Mechanical and Organizational Innovation," Business History Review 63, no. 4 (Winter, 1989): 876–929. How did these looms get to Uzbekistan? No one in Margilan was sure, but one likely scenario is that they were shipped south from Massachusetts in the 1920s and early 1930s and then overseas as southern mill owners who could afford to do so replaced their outdated looms with new equipment in factories throughout the region. Many of the older looms, most of them Draper models, were sold abroad. Elliott Springs, for example, inherited six South Carolina cotton mills, a lot of outdated equipment, and a passel of creditors from his father in 1931. Faced with how to dispose of these outmoded looms, Springs sold as many as he could.48Joan Kiplinger, "The Indian Head Connection III, Springs Industries—117 Years Young," Vintage Fabrics (January/February 2004). http://www.fabrics.net/joan204.asp (accessed August 9, 2010).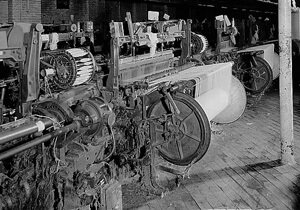 Draper looms, Bamberg Cotton Mill, Bamberg, South Carolina, 1987. Courtesy of the Library of Congress, National Child Labor Committee Collection.
During the 1930s, US machinery dealers shipped both new and secondhand looms all over the world, often directly from a factory that was upgrading or closing. Around this time, the Soviet Union (USSR) purchased a large amount of industrial equipment from the United States, including many obsolete looms from the Carolinas, as it expanded its manufacturing sector in textiles, automobiles, farm equipment, locomotives, military equipment, and steel. From there, the looms were either sent directly to Uzbekistan, whose textile industry began its slow rise after Stalin came to power in 1927, or found their way there sometime before or after being used in Russia. A major textile factory was built in Margilan in 1930 because of its close proximity to the cotton fields of the Ferghana Valley. After the German invasion of Russia in 1941, more than 280 manufacturing enterprises, including numerous textile factories and their looms, were moved to Uzbekistan. The Uzbek Republic became one of the USSR's leading wartime arsenals, and these evacuated enterprises produced everything from planes to grenades to parachutes.49Ministry of Foreign Affairs of the Republic of Uzbekistan, "Uzbekistan in the Twentieth Century," http://mfa.uz/eng/about_uzb/history/uzb_20th-90th/ (accessed August 8, 2010). On the shipment of American industrial equipment to the USSR, see Nikolai V. Sivachev and Nikolai N. Yakovlev, Russia and the United States, (Chicago: University of Chicago Press, 1980), 85–89, and Davis S. Foglesong, The American Mission and the 'Evil Empire:' The Crusade for a 'Free Russia' Since 1881 (Cambridge: Cambridge University Press, 2007), 95–100.
Another possible scenario is that after being replaced with newer models at some point between the late 1920s and 1940, these Draper looms languished in a mill warehouse in the American South until the early 1970s, when they were shipped to Uzbekistan to outfit the Yoderlik Mill in Margilan, which the British Council in Uzbekistan helped establish. A few southern US mills used their Draper looms well into the 1960s and even beyond; some were still intact in the Santee Mill in Bamberg, South Carolina, until the mill shut down for good in 1986. As the New South gradually deindustrialized, mill owners unloaded as much equipment as possible, either for much-needed cash or for installation in new factories elsewhere. Norris Dearmon, who worked for Cannon Mills in Kannapolis, North Carolina, for forty-three years, remembers when the giant plant employed eighteen thousand people. After changing owners and more than a decade of laying off workers, the mill closed in July 2003, and according to Dearmon, "all the equipment's been stripped out and sent to China, India, Mexico, wherever. They really cleaned it out."50Willie Drye, "In US South Textile Mills Gone But Not Forgotten," National Geographic News, October 19, 2004; Steve Inskeep, "Former S.C. Textile Workers Look for Ways to Cope," National Public Radio, August 13, 2008; Timothy J. Minchin, "'It knocked this city to its knees': The Closure of Pillowtex Mills in Kannapolis, North Carolina and the Decline of the US Textile Industry." Labor History 50 (2009): 287–311. In early 2008, the Lancaster, South Carolina, company that Elliott Springs saved from bankruptcy in 1931 merged with a Brazilian firm to become Springs Global. Donnie Ingram, who was laid off after more than thirty years of work in what had been the largest fabricating and finishing facility under one roof in the world, told a reporter that "the machines inside are being moved to Brazil." The business of recycling mill equipment has gone on for well over a century.
In recent years, the massive deindustrialization of the former Soviet Union has sent countless trucks loaded with dismantled factory equipment and industrial infrastructure roaring across Central Asia on their way to China. As the world's new industrial power, China has become a magnet for valuable metal from around the world, most of it now in the form of scrap. As the old New South divested itself of both its industrial equipment and its place as the textile center of the world, those red brick mills that once stretched "like pearls on a necklace" from Richmond to Birmingham began to be rehabbed into trendy apartments, lofts, and offices that were then purchased by folks whose mortgages are held by Chinese lenders, another example of the retrofitting of the obsolete. These changes remind us that what is obsolete in one venue is cutting edge in another. They bring us back to a future that underscores the complicated and intertwining stories of industrialization, deindustrialization, material culture, gender, and work. "Who makes what, where, when, and why" has been and continues to be a complicated question that mirrors the intricacies of local and global economic, political, and cultural systems of production and consumption.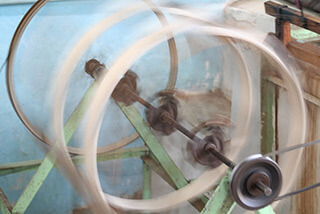 Uzbekistan's textile industry is a case in point, for in 2003, a new factory opened several miles down the road from Margilan's Yodorlik Mill. An Uzbekistan-Turkey joint venture, this mill has modern facilities, new equipment, and a growing and mostly female workforce that produces 5,200 tons of 100 percent cotton carded yarn for the expanding textile manufacturing markets of Central Asia, Turkey, Iran, and China. Representatives from each of these markets traveled to Tashkent in April 2008 to attend the CAITME Conference, where they planned the reindustrialization of Uzbekistan. Three years earlier, in the same city, the Tashkent Women's Resource Center (TWRC), an NGO committed to improving women's economic and political status, had closed under pressure from the Uzbek government. Women activists throughout Uzbekistan continue to monitor the conditions of women workers in this rapidly changing country in sotto voce collaboration with regional and international women's organizations.51See Marfua Tokhtakhokzhaeva, The Re-Islamization of Society and the Position of Women in Post-Soviet Uzbekistan (Kent, UK: Global Oriental Publishers, 2008). Tokhtakhokzhaeva, the co-founder of the Women's Resource Centre of Tashkent, emphasizes that "life in Uzbekistan has always seen a balance of good and bad in each era." For more on the relationship between the local and the global, see Nancy A. Naples and Manisha Desai, Women's Activism and Globalization: Linking Local Struggles and Transnational Politics (London: Routledge, 2002).
The New South
The New South template of industrial development, that venerable dream of progress and profit, has both a history and a future: from England to New England, from New England to the US South, from the US South to Mexico, and then on to Central and South America and around the globe. Africa alone remains untapped by massive industrial expansion, and Chinese companies are already actively investing there and hiring the next generation of "nimble fingers." The metaphoric point at which "the developed North" meets "the undeveloped South" is constantly shifting. But the significance of women's activism does not change. Workers' efforts to organize themselves and negotiate collectively for fair wages and safe working conditions offer the most promising path to realizing basic human rights and social and economic justice, locally, nationally, and internationally. In 1948 when Eleanor Roosevelt asserted, "Where, after all, do universal human rights begin? In small places, close to home—so close and so small that they cannot be seen on any maps of the world," she affirmed the power of the individual within the collective milieu of the community and workplace. These are the places, she argued, that people seek "equal justice, equal opportunity, equal dignity without discrimination," concluding that "unless these rights have meaning there, they have little meaning anywhere. Without concerted citizen action to uphold them close to home, we shall look in vain for progress in the larger world."52"'Where Do Human Rights Begin?' Remarks at the United Nations, March 27, 1953," in Allida Mae Black, Courage in a Dangerous World: The Political Writings of Eleanor Roosevelt (New York: Columbia University Press, 1999), 190.
In the Global South today, cross-border cooperation involves negotiating different boundaries and new forms of organization. Today's activists need access to the contested and suppressed labor history of "other Souths," for while each generation creates its own future, the collective historical consciousness of workers, activists, and trade unionists can move the struggle forward toward economic justice. Each new wave of industrial development brings with it optimism and despair. As Tina Rosenberg acknowledged about globalization in the New York Times in 2002, "Since the mid-1970's, Japan, Korea, Taiwan, China and their neighbors have lifted 300 million people out of poverty, chiefly through trade." But the protestors are also right, she argues, for "no nation has ever developed over the long term under the rules being imposed today on thirdworld countries by the institutions controlling globalization."53Tina Rosenberg, "Globalization," New York Times Magazine, August 18, 2002.
In the ongoing story of capital migration, as historian Jefferson Cowie contends, "new locales were always sites of tremendous optimism for women and men eager to work for a living." The "dour tale of plant shutdowns" and the "hopeful story of plant openings" are, he points out, opposite sides of the same coin.54Cowie 11. By the same token, narratives of having a steady job and making money—or as Janet Patterson, the first black hemmer in the sheet department at Cannon Mills, put it, of making "good money, even to the point I used to make enough money"—are balanced by concerns about exploitation and oppressive conditions.55Janet Patterson, Interviewed by Betty Ann Bowser, "Textile Jobs in Decline," News Hour, PBS, September 23, 2008. At the first Southern Summer School in 1927, Elbe Robertson, a textile worker from Virginia, posed the question, "Should we spend our lives making others richer, while our own wants are deferred?" Eighty years later, Alma Mejia, a worker in Honduras, told STITCH interviewers that "the transnational companies have always wanted to exploit and pay women less." In 2006, Ms. Zhang, a factory worker in China's Pearl River Delta, spoke of the need for women to act on their own behalf. Given the conditions, she warns, "the first step is difficult enough," but "what women workers need the most is to know something about the law . . . [so they] can protect their rights, . . . make progress and improve their condition." As Lynda Leech, a member of the United Electrical, Radio and Machine Workers of America, wrote recently about UE's "Hands Across the Border" program aimed at organizing women workers internationally, "Let history repeat itself, as oppression is overcome."56STITCH; China Labour Bulletin, "Falling through the Floor," 40.

Acknowledgments
The text of this essay, from Looking South: Race, Gender, and the Transformation of Labor from Reconstruction to Globalization by Mary E. Frederickson (Gainesville: University Press of Florida, 2011), is reprinted courtesy of the University Press of Flordia.
Many thanks to Katie Rawson, Louis Fagnan, Sarah Melton, Alan Pike, and Jesse P. Karlsberg for editing, map making, and photography research. And to Allen Tullos for his vision and support.
About the Author
Mary E. Frederickson is Professor of History at Miami University in Oxford, Ohio, where she works with graduate and undergraduate studies in Black World Studies and the Women, Gender, and Sexualities Program. Her latest book is Looking South: Race, Gender, and the Transformation of Labor from Reconstruction to Globalization (2011), which will be out in paperback in May 2012. She is currently working on a collection of essays entitled Gendered Resistance, that examines the freedom strategies used by enslaved women in both the past and the present.
Recommended Resources
Text
China Labour Bulletin. "Falling through the Floor: Migrant Women Workers' Quest for Decent Work in Dongguan, China." CLB Research Series no. 2 (September 2006).
Cobb, James and William Stueck, eds. Globalization and the American South. Athens: University of Georgia Press, 2005.
Coclanis, Peter A. "Back to the Future: The Globalization of Agriculture in Historical Context." SAIS Review 23, no. 1 (Winter–Spring 2003): 71–84.
Collins, Jane L. Threads: Gender, Labor, and Power in the Global Apparel Industry. Chicago: University of Chicago Press, 2003.
Cowie, Jefferson. Capital Moves: RCA's Seventy-Year Quest for Cheap Labor. New York: New Press, 2001.
Croucher, Sheila. Globalization and Belonging: The Politics of Identity in a Changing World. Lanham, MD: Rowman and Littlefield, 2003.
Delfino, Susanna and Michele Gillespie, eds. Global Perspectives on Industrial Transformation in the American South. Columbia: University of Missouri Press, 2005.
English, Beth. A Common Thread: Labor, Politics, and Capital Mobility in the Textile Industry. Athens: University of Georgia Press, 2006.
Naples, Nancy A. and Manisha Desai. Women's Activism and Globalization: Linking Local Struggles and Transnational Politics. London: Routledge, 2002.
Peacock, James L., Harry L. Watson, and Carrie R. Matthews, eds. The American South in a Global World. Chapel Hill: University of North Carolina Press, 2005.
Mass, William. "Mechanical and Organizational Innovation: The Drapers and the Automatic Loom." Business History Review 63, no. 4 (Winter, 1989): 876–929.
Polakoff, Erica and Ligaya Lindio-McGovern, eds. Gender and Globalization: Patterns of Women's Resistance, Ontario: de Sitter Publications, 2010.
Web
AFL-CIO Solidarity Centers
http://www.solidaritycenter.org/.
Association for Women's Rights in Development
http://www.awid.org/.
Anit-Slavery International
http://www.antislavery.org/english/.
China Labor Watch
http://www.hrw.org/home.
Chinese Working Women Network
http://www.chinadevelopmentbrief.cn/DirectoryofNGOs/?p=4126.
Clean Clothes Campaign
http://www.cleanclothes.org/.
Comité Fronterizo de Obreros (CFO)-Committee of Women Workers
http://www.cfomaquiladoras.org.
White Gold: Uzbekistan, A Slave Nation for Our Cotton? England and Wales: Environmental Justice Foundation. 31 December 2010.
https://ejfoundation.org/reports/white-gold-uzbekistan-a-slave-nation-for-our-cotton.
Free the Children
http://www.freethechildren.com/.
Highlander Research and Education Center, Across Races and Nations
http://www.racialequityresourceguide.org/guides-workshops/highlander-research-and-education-center.
Human Rights Watch
http://www.hrw.org/home.
Institute for Global Labour and Human Rights
http://www.globallabourrights.org/.
International Labour Organization (ILO)
http://www.ilo.org/global/lang--en/index.htm.
International Labor Rights Forum
http://ilrf.org/stop-child-labor/cotton-campaign/uzbekistan.
Oxfam International
http://www.oxfam.org/en.
Women on the Border
http://www.womenontheborder.org/.
References

| | |
| --- | --- |
| 1. | Historians repeatedly argue that the globalization of markets, labor, and investment is anything but new, giving credence to the adage plus ça change, plus c'est pareil—the more things change, the more they stay the same. See Coclanis, Peter A, "Back to the Future: The Globalization of Agriculture in Historical Context," SAIS Review 23, no. 1 (Winter–Spring 2003): 71–84, and Donna R. Gabaccia's review of recent works on women's labor from a global perspective in "Beyond 'Déjà vu All Over Again?' Women's Work in the Global Economy," Journal of Women's History 19, no. 3 (October 2007), 222–31. |
| 2. | Peter Kolchin, Unfree Labor: American Slavery and Russian Serfdom (Cambridge, Mass.: Harvard University Press, 1987). |
| 3. | Karimov has insisted that his photograph be prominently displayed in each classroom, public building, and factory across Uzbekistan. Excerpts from his publications containing advice and adages are posted on blue-and-white billboards throughout the country. The air base the United States leased from Uzbekistan is commonly referred to as "K2." See Robin Wright and Ann Scott Tyson, "U.S. Evicted From Air Base In Uzbekistan," Washington Post, July 30, 2005. |
| 4. | Alfred Dockery, "Southern Hospitality by Association," Textile World 28, no. 5 (May 1999): 112–117. |
| 5. | Lillian Link, Secretary-Treasurer, Southern Textile Association, Belmont, N.C., telephone interview with author, June 24, 2008. |
| 6. | "Pictures of Poor Business," Textile American 13, no. 4 (April 1910): 16; Howard Ayers, "Certain Aspects of the Export Trade," Textile American, 13, no. 1 (January 1910): 22. See also Gregory Clark, "Why Isn't the Whole World Developed? Lessons from the Cotton Mills," Journal of Economic History 47, no. 1 (March 1987): 141–173. On the long history of industrialization in Britain, see Phyllis Deane and W.A. Cole, British Economic Growth, 1688–1959: Trends and Structure (Cambridge: Cambridge University Press, 1967). |
| 7. | Ching Kwan Lee, "Rights Activism in China," Contexts 7, no. 3 (Summer 2008): 16. |
| 8. | Alexander Jung and Wieland Wagner, "Vietnam is the New China: Globalization's Victors Hunt for the Next Low-Wage Country," Spiegel Online International, May 14, 2008. |
| 9. | Gavin Wright, "Cheap Labor and Southern Textiles, 1880–1930," Quarterly Journal of Economics 96, no. 4 (November 1981): 611. See Mary E. Frederickson, "A Place to Speak Our Minds: Locating Women's Activism Where North Meets South," Journal of Developing Societies 23, no. 1–2 (2007): 59–70, and "Historical Consciousness and Women's Activism," in Gender and Globalization: Patterns of Women's Resistance, eds. Ligaya Lindio-McGovern and Erica Polakoff (Willowdale, Ontario: de Sitter Publications, 2010); Delfino and Gillespie, eds., Global Perspectives on Industrial Transformation in the American South (Columbia: University of Missouri Press, 2005); and Carlton and Coclanis, The South, the Nation, and the World: Perspectives on Southern Economic Development (Charlottesville: University of Virginia Press, 2003). |
| 10. | Wright, "Cheap Labor and Southern Textiles, 1880–1930," 627. |
| 11. | China Labour Bulletin, "Falling through the Floor: Migrant Women Workers' Quest for Decent Work in Dongguan, China," CLB Research Series no. 2 (September 2006). See Jane L. Collins, Threads: Gender, Labor, and Power in the Global Apparel Industry (Chicago: University of Chicago Press, 2003), 157. |
| 12. | Sabyasachi Mitra, "Chinese Textile Workers Face a Lose-Lose Situation as China Joins the WTO," China Report 39, no. 1 (2003): 81–86. See also Diane Elson and Ruth Pearson, "Nimble Fingers Make Cheap Workers: An Analysis of Women's Employment in Third World Export Manufacturing," Feminist Review 7, no. 1 (Spring 1981): 87–107. |
| 13. | China Labour Bulletin, "Falling through the Floor." For an excellent overview of the major labor issues in contemporary China, see Dorothy Sue Cobble, Mary Nolan, and Peter Winn, eds, "Labor in a Changing China," International Labor and Working-Class History 73, no. 1 (Spring 2008). |
| 14. | Wage differential figures from H. J. Lahne, The Cotton Mill Worker (New York: Farrar and Rinehart, 1944), 165–66. |
| 15. | Judith Banister cited in McCormack, "Good Luck Competing Against Chinese Labor Costs," Manufacturing & Technology News 13, no. 9 (May 2, 2006). |
| 16. | Elizabeth H. Davidson, Child Labor Legislation in the Southern Textile States (Chapel Hill: University of North Carolina Press, 1939), 11. Figures on women workers from Lahne, The Cotton Mill Worker, 290, and US Congress, Senate, Report on the Condition of Woman and Child Wage-Earners in the United States, vol. 1, Cotton Textile Industry, Senate Document no. 645, 61st Cong., 2nd sess. Washington, D.C.: Government Printing Office, 1910, 29. |
| 17. | US Bureau of Labor Statistics, Report on the Condition of Woman and Child Wage-Earners in the United States, 177. |
| 18. | George Baldanzi, "The South Is 32 Million Americans," Labor and Nation 1 (April/May 1946), 43. Figures on women's contribution to family income available in Lahne, The Cotton Mill Worker, 134–35, and in Textile Workers Union of America, Southern Textile Conference Notes, Atlanta, January 25, 1941, 12. |
| 19. | International Labour Organization, "Facts on Child Labour" (Geneva: ILO Department of Communication and Public Information, 2006). |
| 20. | Mary Frederickson, "Four Decades of Change: Black Workers in Southern Textiles, 1949–1981," in James Green, ed., Workers' Struggles, Past and Present (Philadelphia: Temple University Press, 1983); and Timothy J. Minchin, Hiring the Black Worker (Chapel Hill: University of North Carolina Press, 1999). |
| 21. | Dru C. Gladney, "China's Ethnic Divisions are Showing Up and Could Cause Trouble," International Herald Tribune, February 22, 1995. |
| 22. | Edith Kowski to A. J. Muste, September 8, 1928, Box 70, Brookwood Labor College Record. The other major type of southern industrialist was the absentee owner. Beginning in the last quarter of the nineteenth century, northern manufacturers invested heavily in southern industry to create a regional colonial economy, supplying raw materials and labor for businesses based in the North. Profits were skimmed and reinvested far from southern mill communities. This system of absentee ownership allowed manufacturers to intransigently oppose the demands of workers with whom they had no direct contact and in whose community they had only an economic interest. While absentee owners and paternalistic mill barons had very different philosophies of social organization and control, they were united in their opposition to all efforts to unionize "their people." For a discussion of northern investment in the South and its effects, see C. Vann Woodward, The Origins of the New South,1877–1913 (Baton Rouge: Louisiana State University Press, 1951), 291–320, and Tindall, The Emergence of the New South, 1913–1945 (Baton Rouge: Louisiana State University Press, 1967), 433–72. |
| 23. | Mei Fong, "A Chinese Puzzle: Surprising Shortage of Workers Forces Factories to Add Perks," Wall Street Journal, August 16, 2004. |
| 24. | "Georgia: Gene & Junior," Time Magazine, September 7, 1936, 10–11. |
| 25. | Karin A. Shapiro, A New South Rebellion: The Battle Against Convict Labor in the Tennessee Coalfields, 1871–1896 (Chapel Hill: University of North Carolina Press, 1998), 13. |
| 26. | Collins, Threads, 4. |
| 27. | The estimate of 40 percent comes from conversations with Uzbek women in 2006. For a detailed study, see Minnesota Advocates for Human Rights, "Domestic Violence in Uzbekistan," December 2000. Available at: http://www.mnadvocates.org/uploads/Uzbekreport.pdf [accessed 3–26–10]. The Uzbek government maintains no official statistics on the problem. |
| 28. | "The Industrial South," Fortune Magazine, November 18, 1938, 44–55. |
| 29. | Ethel L. Best, Lost Time and Labor Turnover in Cotton Mills (Washington, D.C.: GPO, 1926), 16–17. |
| 30. | For an overview of southern organizing, see Jacquelyn D. Hall, James Leloudis, Robert Kornstad, Mary Murphy, Lu Ann Jones, and Christopher B. Daly, Like A Family: The Making of a Southern Cotton Mill World (Chapel Hill: University of North Carolina Press, 1987); Hall, "Disorderly Women: Gender and Labor Militancy in the Appalachian South," Journal of American History 73 (September 1986): 354–82; Clete Daniel, Culture of Misfortune (Ithaca, N.Y.: ILR Press, 2001) ; Michael Honey, Southern Labor and Civil Rights (Urbana: University of Illinois Press, 1993) ; Janet Irons, Testing the New Deal: The General Textile Strike of 1934 in the American South (Urbana: University of Illinois Press, 2000); Robert R. Korstad, Civil Rights Unionism: Tobacco Workers and the Struggle for Democracy in the Mid-Twentieth Century South (Chapel Hill: University of North Carolina Press, 2003); and Leon Fink, The Maya of Morgantown: Work and Community in the Nueva New South (Chapel Hill: University of North Carolina Press, 2003). |
| 31. | On Operation Dixie, see Barbara S. Griffith, The Crisis of American Labor (Philadelphia: Temple University Press, 1988); quote from Mary Frederickson, "'I know which side I'm on': Southern Women in the Labor Movement in the Twentieth Century," in Ruth Milkman, ed., Women, Work and Protest: A Century of U.S. Women's Labor History (London: Routledge & Kegan Paul, 1985). |
| 32. | Mary Frederickson, "Heroines and Girl Strikers: Gender and Organized Labor in the Twentieth Century South," in Robert H. Zieger, ed., Organized Labor in the Twentieth Century South (Knoxville: University of Tennessee Press, 1991). On the Southern Summer School, see Mary Frederickson, "A Place to Speak Our Minds: Locating Women's Activism Where North Meets South," The Journal of Developing Societies, Vol. 23, no. 1–2 (2007): 59–70. On Highlander's history, see John M. Glen, Highlander: No Ordinary School, 1932–1962 (Lexington: University of Kentucky Press, 1988). |
| 33. | The International Ladies' Garment Workers Union, AFL-CIO, Local 351, had already represented the primarily female workforce for a number of years when this violation of the National Labor Relations Act occurred. On the Stevens' campaign, see Timothy Minchin, "Don't Sleep with Stevens!" The J.P. Stevens Campaign and the Struggle to Organize the South, 1963–80 (Gainesville: University of Florida Press, 2005). |
| 34. | On the migratory history of industrial corporations over the course of the twentieth century within and outside of the United States, see Jefferson R. Cowie, Capital Moves: RCA's Seventy-Year Quest for Cheap Labor (Ithaca: Cornell University Press, 1999). |
| 35. | David Barboza, "In Chinese Factories, Lost Fingers and Low Pay," New York Times, January 5, 2008. |
| 36. | For reports of child labor used by US corporations, including Wal-Mart, Disney, and Hasbro, see ibid. For an extensive examination of the state of China's prison labor system (laogai) and how Chinese prison-made products enter the United States, see US-China Economic and Security Review Commission, Memoranda of Understanding Between the U.S. and China Regarding Prison Labor, 110th Cong., 2d sess., June 19, 2008. |
| 37. | Nelson Lichtenstein, interviewed on Frontline, "Is Wal-mart Good For America?" PBS, November 16, 2004; and Lichtenstein, The Retail Revolution: How Wal-Mart Created a Brave New World of Business (New York: Metropolitan Books, 2009). |
| 38. | Elzabeth Hollander, "Outlook: 'Hellraiser Martha Ojeda.'" Mother Jones (November/December 1999), 21; Mariclaire Acosta Urquidi, "The Women of Ciudad Juárez," Center for Latin American Studies, UC Berkeley Working Papers Series, no. 3 (May 2005); STITCH, Women Behind the Labels: Worker Testimonies from Central America (Toronto: Maquila Solidarity Network and STITCH, 2000); Dale Hathaway, Allies Across the Border: Mexico's "Authentic Labor Front" and Global Solidarity (Cambridge, MA: South End Press, 2000). For more information on the movement in Mexico, see Dan La Botz, "Mexico's Labor Movement in Transition," Monthly Review 57, no. 2 (2005): 62–72. |
| 39. | Ngai and Ling, "Community Based Labour Organizing," International Union Rights 11, no. 4 (2004): 10-11. |
| 40. | Christopher Bodeen, "Two Women Arrested in Eastern China for Organizing Labor Protests," AP Worldstream, October 26, 2004. |
| 41. | Robin Alexander and Peter Gilmore, "A Strategic Organizing Alliance Across Borders," in The Transformation of U.S. Unions: Voices, Visions and Strategies from the Grassroots, eds. Ray M. Tillman and Michael S. Cummings (Boulder: Lynne Rienner Publishers, 1999): 255–266. For information on the Highlander Research and Education Center's current transnational work, see Barbara Ellen Smith, "Across Races and Nations: Social Justice Organizing in the Transnational South," in Smith and Furuseth, eds., Latinos in the New South: Transformations of Place (Burlington, VT: Ashgate Publishing, 2006): 235–56. |
| 42. | The Binational Feminist Collective is an independent group that promotes the human rights of female workers in the maquiladora industry. The Binational is associated with the non-governmental organization CITTAC (Centro de Información para Trabajadoras y Trabajadores A.C) in Baja, California. |
| 43. | Mitra, "Chinese Textiles Workers Face a Lose-Lose Situation as China Joins the WTO." |
| 44. | Cheng, "Labor Unrest Is Growing In China," Bloomberg News, October 27, 2004. |
| 45. | China Labour Bulletin, "Trade Union Official Says China Is Just One Step Away From the Right to Strike," China Labour Bulletin, June 17, 2008. |
| 46. | Moyers, Bill Moyers Journal, PBS, August 22, 2008. Gerard Greenfield and Apo Leong, "China's Communist Capitalism," Socialist Register 33 (1997): 96–122. |
| 47. | Thank you to Lawrence Gross, University of Massachusetts, Lowell, for his expertise in identifying the Margilan looms. For more on Draper looms, see see William Mass, "Mechanical and Organizational Innovation," Business History Review 63, no. 4 (Winter, 1989): 876–929. |
| 48. | Joan Kiplinger, "The Indian Head Connection III, Springs Industries—117 Years Young," Vintage Fabrics (January/February 2004). http://www.fabrics.net/joan204.asp (accessed August 9, 2010). |
| 49. | Ministry of Foreign Affairs of the Republic of Uzbekistan, "Uzbekistan in the Twentieth Century," http://mfa.uz/eng/about_uzb/history/uzb_20th-90th/ (accessed August 8, 2010). On the shipment of American industrial equipment to the USSR, see Nikolai V. Sivachev and Nikolai N. Yakovlev, Russia and the United States, (Chicago: University of Chicago Press, 1980), 85–89, and Davis S. Foglesong, The American Mission and the 'Evil Empire:' The Crusade for a 'Free Russia' Since 1881 (Cambridge: Cambridge University Press, 2007), 95–100. |
| 50. | Willie Drye, "In US South Textile Mills Gone But Not Forgotten," National Geographic News, October 19, 2004; Steve Inskeep, "Former S.C. Textile Workers Look for Ways to Cope," National Public Radio, August 13, 2008; Timothy J. Minchin, "'It knocked this city to its knees': The Closure of Pillowtex Mills in Kannapolis, North Carolina and the Decline of the US Textile Industry." Labor History 50 (2009): 287–311. |
| 51. | See Marfua Tokhtakhokzhaeva, The Re-Islamization of Society and the Position of Women in Post-Soviet Uzbekistan (Kent, UK: Global Oriental Publishers, 2008). Tokhtakhokzhaeva, the co-founder of the Women's Resource Centre of Tashkent, emphasizes that "life in Uzbekistan has always seen a balance of good and bad in each era." For more on the relationship between the local and the global, see Nancy A. Naples and Manisha Desai, Women's Activism and Globalization: Linking Local Struggles and Transnational Politics (London: Routledge, 2002). |
| 52. | "'Where Do Human Rights Begin?' Remarks at the United Nations, March 27, 1953," in Allida Mae Black, Courage in a Dangerous World: The Political Writings of Eleanor Roosevelt (New York: Columbia University Press, 1999), 190. |
| 53. | Tina Rosenberg, "Globalization," New York Times Magazine, August 18, 2002. |
| 54. | Cowie 11. |
| 55. | Janet Patterson, Interviewed by Betty Ann Bowser, "Textile Jobs in Decline," News Hour, PBS, September 23, 2008. |
| 56. | STITCH; China Labour Bulletin, "Falling through the Floor," 40. |