Clipping from an article about Julius Hartman, "A Born Genius," published in the Atlanta Constitution on August 31, 1890:

"A Born Genius"
"And now [Hartman] is entering the grandest work of his life.

"The beautifying of Ponce de Leon park.

"There are thirty acres of ground out there that present grander possibilities for improvement than any place in this country.

"The low green valley that borders Ponce de Leon creek has long been noted for its reposeful beauty.

"Ponce de Leon spring bubbles up at its eastern extremity, and the waters of this living fountain possess the virtues of purity and healthfulness

"Primeval forests clothes the hills that surround it, and the skilled labor of human hands has added to the natural beauty of this restful spot.

"During the summer a beautiful lake has been constructed, covering about four acres, and it will be added to during the fall, and four or five acres in the lower end of the valley will increase its size and beauty.

"Ponce de Leon avenue has been transformed from a muddy country road into a beautiful drive, the bridges having been raised to an even grade and a culvert has been cut under the Richmond and Danville railroad." ( "A Born Genius," Atlanta Constitution, (August 31, 1890), p. 8.)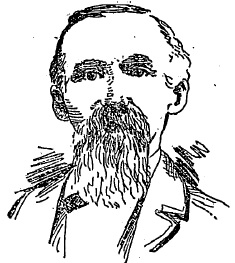 From "A Born Genius, The Artistic Accomplishments of Mr. Julius Hartman" Atlanta Constitution (August 31, 1890) p. 8.
Published: 15 January 2008
© 2008 Sarah Toton and Southern Spaces