The Bulletin compiles news from in and around the US South. We hope these posts will provide space for lively discussion and debate regarding issues of importance to those living in and intellectually engaging with the US South.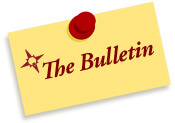 On Tuesday, June 26, 2013, the Supreme Court ruled five–four to strike down section 4(b) of the Voting Rights Act of 1965. This section describes the formula for determining which jurisdictions have a history of racial discrimination and would require federal preclearance to change local voting laws. The formula was renewed by Congress in 2006 after lawmakers concluded that racial discrimination during elections, redistricting, and voter registration did, indeed, still exist. In 2011, Shelby County—an Alabama county that previously fell under the coverage of the provision—sued US Attorney General Eric Holder, arguing that "The South has changed." Chief Justice John Roberts, in the majority opinion, agreed: "Things have changed in the South. "
Also on that Tuesday, Texas Senator Wendy Davis stood and talked for eleven straight hours, singlehandedly defeating a sweeping abortion regulation bill that would have outlawed abortions after twenty weeks and forced all abortion sites to register as ambulatory surgical centers. Davis previously filibustered a budget that saw huge cuts to education for eight hours. Although that budget ultimately went through after Governor Rick Perry called a special session, Davis's stand against a right-wing state caught the imagination of the nation, inspiring hashtags (#StandwithWendy, #LetHerSpeak), a chant, liveblogs, and a mention from none other than Barack Obama. Governor Perry, however, planned to call a special session for another chance to eliminate abortion in the state of Texas, which is currently underway.
Texas killed Kimberly McCarthy, the 500th Texan inmate executed since the Supreme Court lifted a nationwide moratorium on executions in 1976, when they ruled that the state of Georgia had the constitutional right to kill Troy Leon Gregg.1Incidentally, Gregg was never executed because he escaped from Georgia State Prison the night before his scheduled execution in 1980, only to be beaten to death in a bar fight in North Carolina. Texas executed the nation's first post-moratorium prisoner in 1982, Charles Brooks, the first person to be executed by lethal injection and the first African American executed since 1967. McCarthy, convicted of robbing, beating, and stabbing to death a seventy-one-year-old emeritus professor of psychology, was injected with one large dose of pentobarbital and died at 6:37 p.m. on June 26, 2013. The Texas Court of Criminal Appeals overturned her conviction in 2001, but McCarthy lost during a retrial in Dallas County. During sentencing, prosecutors alleged that she had also stabbed to death two elderly women, and the jury sentenced her to die by lethal injection. Governor Rick Perry has presided over 301 of Texas's executions, which make up nearly forty percent of total US executions.
References

| | |
| --- | --- |
| 1. | Incidentally, Gregg was never executed because he escaped from Georgia State Prison the night before his scheduled execution in 1980, only to be beaten to death in a bar fight in North Carolina. Texas executed the nation's first post-moratorium prisoner in 1982, Charles Brooks, the first person to be executed by lethal injection and the first African American executed since 1967. |