Overview
Where the Mississippi River and the Gulf of Mexico meet and mingle, South Louisiana is one of the richest regions of traditional and contemporary music. Its extraordinary cultural diversity finds expression through cajun fiddlers and accordion players. Black creole bands performing the dance music called zydeco, New Orleans jazz in its many permutations, brass band second-liners, piano professors, gospel singers, church choirs, rhythm and blues shouters, country-western honky tonkers, swamp rockers, Dirty South rappers—to list major examples. This page offers a passageway into this song-saturated region.
New Orleans Jazz
The Red Hot Jazz Archive is an extraordinary website for pre-1930s jazz and its New Orleans history. It contains RealAudio sound samples, essays, biographies, photos, references, and links.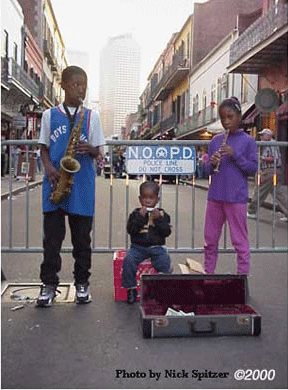 Cajun Music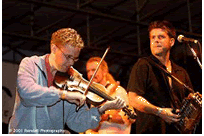 "Today's Cajun culture resulted from the blending of several groups, primarily the Acadians, the descendants of French Acadians who were expelled from Nova Scotia by the British in 1755 and who began arriving in Louisiana in 1765." (Source: "Louisiana's Traditional Cultures: An Overview" by Maida Owens.)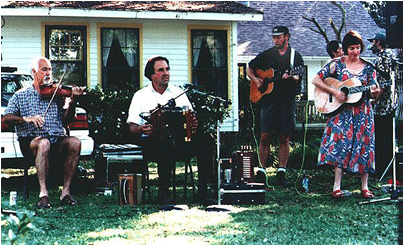 Zydeco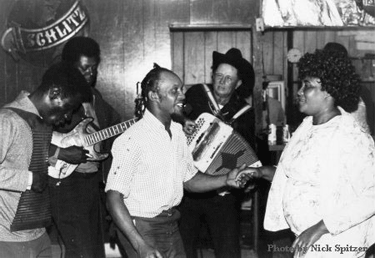 "The exuberant dance music of southwest Louisiana's black Creoles. Stylistically, it is a rich hybrid, with a core of Afro-Caribbean rhythms and folk roots, blues, and Cajun music (zydeco's white counterpart), along with a wealth of other elements. These vary widely from band to band and may include rock, country, R & B, reggae, rap and hip-hop. Traditionally, zydeco is sung in French, and its lyrics are often improvised. It is absolutely not intended for passive listening. Zydeco's dominant instrument is the accordion, while its signature percussive instrument is the frottoir or rub-board." (Source: Louisiana Voices)
New Orleans Miscellany
*Media sources on this page are courtesy of American Routes, hosted by Nick Spitzer from New Orleans on Public Radio International.

doi:10.18737/M7760S